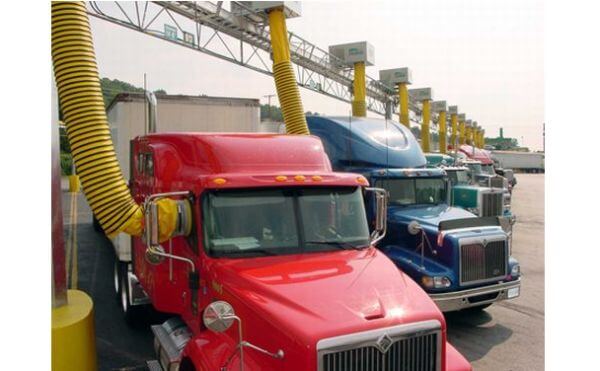 Carmaker Chevrolet is supporting the IdleAir project, a carbon-reduction project, that aims to help truckers "avoid idling during rest breaks at truck stops through a technology that maintains a comfortable cabin temperature and powers a TV, laptop or microwave without emitting the carbon dioxide emissions that come from engine idling."
According to a press release: "[Chevrolet] is supporting various energy efficiency, renewable energy and conservation initiatives in its goal to prevent up to 8 million metric tons of carbon dioxide from entering the earth's atmosphere. To date, it has secured commitments for nearly 7 million metric tons."
"IdleAir enables drivers to enjoy a better environment inside and outside of the cabin, without the noise, vibration, and exhaust fumes from idling," said IdleAir CEO Ethan Garber in a statement. "By expanding access to this option throughout America, communities experience cleaner air, reduced noise pollution, local job creation, and an increased tax base for the local economy."
Other recent project investments by Chevrolet, as stated in a press release, include:
Bethlehem forest management in Pennsylvania – Collaborating with The Nature Conservancy to manage about 20,000 acres of forest to improve forest ecosystem habitats and produce a long-term supply of timber for local mills.
Dempsey Ridge wind farm in Oklahoma – Investing in a 132MW project featuring 66 wind turbines on 7,500 acres of agricultural and grazing land.
Gualala River improved forest management projects in California – Managing a 13,913 acre tract by avoiding commercial timber harvesting and allowing existing trees to grow.