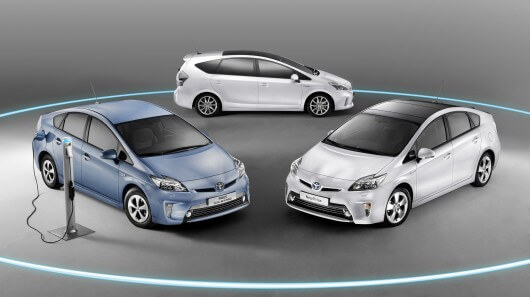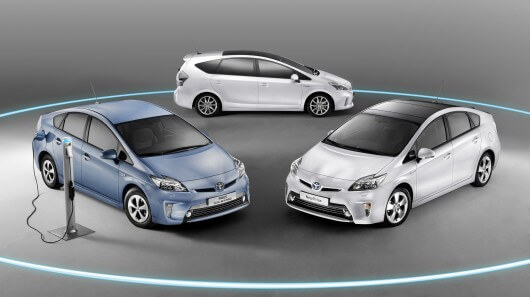 Talk about a milestone.
The grandfather of hybrid vehicles, Toyota Motor Company, announced on Tuesday they are launching even more of the energy efficient cars after passing the six million global vehicles sold mark.
In total, the 6.072 million hybrids moved include all of Toyota's brands, including Lexus and other regional names. The figure is current as of December 2013. Right now, Toyota sells 24 hybrid passenger car models (including the Camry, Avalon, Highlander and Prius) and one plug-in model (the Prius Plug-In) in 80 countries around the world.
Even more impressive, Toyota shared that their latest million-unit landmark was reached in record time, taking just nine months to complete. Their long-term plan is to roll out 15 new hybrid models worldwide over the next couple years. The new "Harrier Hybrid" debuted in Japan yesterday and the "Highlander Hybrid" will be available to North American consumers "soon," according to Toyota.
The company's ambition is to tweak its vehicle lineup based on different countries and their specific marketplaces to maximize the success of their numerous hybrid vehicle models.
So for all the resources going into the creation of hybrids, what kind of impact have they had on our planet's environment? In figures shared with the public, Toyota estimates that since December 13, 2013, Toyota hybrids have resulted in approximately 41 million fewer tons of carbon dioxide emissions that would been emitted by fuel-powered cars of a similar size and performance rate. Believed to be the leading cause of global warming, by drastically reducing CO2 emissions, hybrids can realistically slow the impact everyday driving has the overall environment.
Toyota also estimates that their hybrid models have saved nearly 4 billion gallons of gasoline compared to the amount used by cars of a similar size and performance rate.
More than 15 years later, the Toyota Prius, which was the world's first mass-produced hybrid vehicle, remains the top choice for consumers choosing a hybrid.  By positing their resources to expand hybrid technological advances that enable the use of different fuel combination, including those necessary for the creation of more environmentally friendly cars, Toyota remains at the forefront of the industry in alternative vehicle creation. Toyota also reiterated its desire to continue creating cars that appeal to the consumer in all ways, putting performance and fun as major components in their design processes.