While going green and living more sustainably are noble goals, getting there isn't always easy. With endless strategies, tips, tricks, and advice from professionals, it gets confusing and overwhelming all together.
Luckily, technology is changing that one strategy at a time. As more green innovations come down the line, you're now one phone swipe away from easing yourself into a truly sustainable lifestyle.
Indeed, smartphones have become an indispensable part of our daily lives and can now help us make better choices towards living greener and protecting the environment. With these incredible apps for green living, you can start making the right choices in going green and living sustainably.
Here are the best going green apps to help you on your journey.
Best Apps for Green Living
1. JouleBug
JouleBug is one of the best apps for green living. It makes sustainable living simple and fun through social interaction. Essentially, the app helps you learn better ways to save money and cut down on your environmental footprint.
The fun part? You earn points and badges every day when you participate in everyday sustainable activities like cycling to work, reducing water wastage and conserving energy.
Furthermore, you can challenge your friends and family to a sustainability contest through social media platforms like Facebook and Twitter.
2. PaperKarma
Tired of receiving unsolicited mail and catalogues in your mailbox? Junk mail is not only annoying but an environmental nuisance. According to one estimate, Americans receive more than 100 billion pieces of junk mail every year.
For that, more than 100 million trees come down to make the paper. According to the EPA, more than 60 percent of all junk mail ends up in the landfill.
PaperKarma seeks to solve that. With just a photo of your junk mail, this free mobile app will help unsubscribe you from all those unwanted catalogues, magazines, and credit card offers.
Snap a pic of the offending mail, select your mailing address and let PaperKarma do the rest.
3. ThredUp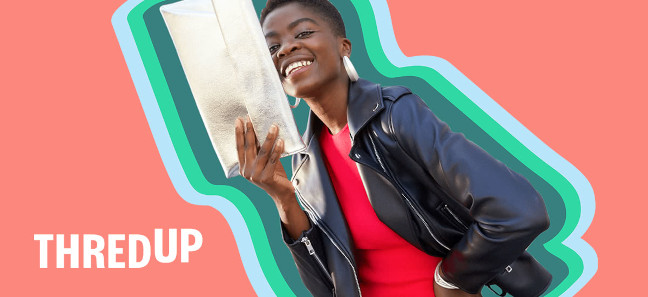 With sustainable fashion on the rise, apps like ThredUp lead the charge, inspiring shoppers to give a second hand a thought. The online consignment and thrift store helps people buy and sell high-quality secondhand apparel. ThredUp has over 2 million items across 35,000 brands, making it one of the largest online thrift stores.
4. Tap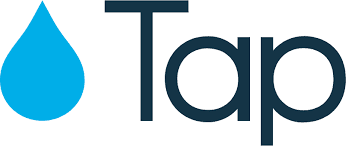 As countries worldwide continue to tackle the menace of plastic bottles, a crowdsourced mobile app is looking to change the situation. Tap is an app that helps you find nearby refill stations, reducing the agony of buying bottled water and new water bottles.
Billed as the world's first search engine for water, the app shows you a station's location with the option of choosing from a Water ATM, a drinking fountain, among others. Likewise, depending on a person's preferences, you can opt for chilled, sparkling, filtered or flavored water.
5. HappyCow
HappyCow helps you find vegan restaurants from across 175+ countries worldwide. With over 120,000 vegan-friendly restaurants on its database, you have plenty of options to choose from based on your nearest options.
Going vegan has never been easier.
6. Olio
Food wastage is a perennial problem in many parts of the world and more so in the U.S. According to the United States Department of Agriculture (USDA), at least one pound of food per person is wasted, equating to 103 million (81.4 billion pounds) of food waste nationwide.
This is in stark contrast to the number of Americans going hungry. One in 8 Americans struggles to put food on the table, with the situation made worse by the COVID19 pandemic. With the Olio app, you can help reduce food wastage by sharing surplus food with vulnerable neighbors.
Simply take a photo of the food commodity you want to share, and an alert will be sent to other people using the app.
7. Giki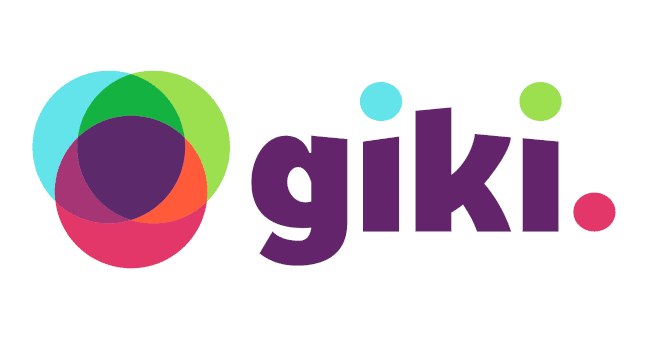 Giki app helps you shop for sustainable products in U.K. supermarkets. Using the app's built-in scanner, consumers can determine if the product is environmentally friendly and healthy.
Each product earns a badge based on how sustainable it is, so the higher the number of badges, the safer it is for the environment. The app goes a step further in offering an alternative to any product which scores poorly.
8. Too Good To Go
Similar to Olio, Too Good To Go is a mobile app that hooks up users with leftover food from restaurants, bakeries or supermarkets. Though not fresh, the food is considered too good to be thrown in the trash and hence the name of the app.
With over 28 million users across fifteen countries, Too Good To Go plays a crucial role in fighting food waste. Currently, the app is saving 130 000 meals per day.
9. Oroeco

Based in the U.S., the Oroeco application lets users track their carbon footprint. It puts a carbon value on an individual's daily decisions — from food choices, retail purchases, electricity consumption and leisure activities.
Even more impressive is the fact that you can compare your carbon output with friends online.
10. HowGood
Are you the type of person that is mindful about what you eat? Well, with the HowGood app, you can make a more sustainable choice on the food you buy. A consumer will only need to scan the barcode of a food product to reveal its sustainability score based on HowGood's database.
The ratings consider several factors, including the food's manufacturing process and even the company's labour conditions.
Conclusion
These apps for green living provide a great start to living more consciously. While you won't solve environmental degradation and climate change alone, collectively, and with a little help from technology, we can start moving the needle to living sustainably.