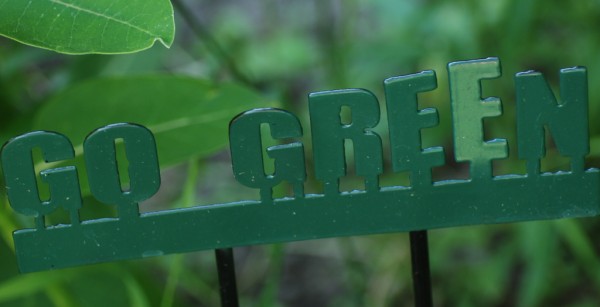 New technologies are popping up everywhere that will help people live greener lives, which ultimately help the environment.
Heat exchangers are already used in space heating, refrigeration, air conditioning, and other everyday processes.
This common technology, coupled with pasteurization, is now being taken to new levels by using it in bathroom applications (showers specifically). This innovative technology uses nearly three-quarters less water than the common shower.
As more technologies like this are created, we will soon be leading greener lives.
Companies are also creating new smart pieces of technology that can detect when a device isn't being used.  When these "towers" detect that a piece of machinery isn't being used, it will shut the power down.
This new gadget is said to eliminate up to 85% of power that is unnecessarily used to keep these products running when they're not in use.  This gadget is something that can be used in residential and commercial settings and can ultimately save consumers big bucks on their electric bills.
You can even incorporate green living into your back to school shopping sprees.  There are many greener choices in the school supply aisles this year and incorporating these items in your shopping spree is another great way to help the environment.  Reach for the binders and folders that are made from 97% recycled paper.
They're just as colorful and strong as the standard types and typically don't cost much more.  Keep your eyes open for recycled pencils that are made from recycled wood.
Encourage your children to use stainless steel bottles versus the regular plastic bottles.
Companies are making them very attractive to young kids because of their bright colors and eye-catching designs. Using a reusable water bottle is a better option because these bottles are non-toxic and don't wind up in landfills like the standard plastic bottle.
It's never too early to begin teaching your children about the importance of incorporating green living into their lives.  Make it a teachable moment and help raise a new generation of green conscious thinkers.
It will be very interesting to see what new technologies stem from existing technologies like heat exchangers.  With more and more companies being interested in creating greener technologies, we will hopefully all be able to do more to help our environment.
It's your job as a consumer to keep your eye out for new products and technologies that can help make Earth a safer and cleaner place for all.