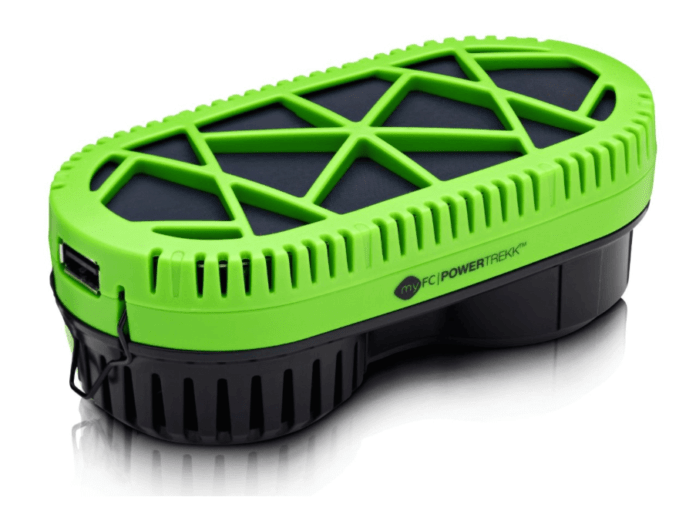 Portable Green Power
PowerTrekk has just announced a great new green product which could make users of on-the-go electronic devices very happy. The PowerTrekk portable Fuel Cell Charger promises "Instant Power Anywhere" by just adding water to the system, and connecting the uncharged device via a USB cable.
How It Works
Unlike similar devices that require solar power to charge electronic devices, the PowerTrekk only requires 1 tablespoon of water. The charger converts the hydrogen from the water into energy instantly and begins powering the device right away. A primary advantage of this system over solar is that it doesn't matter if it's a cloudy day or not – it can even charge indoors as long as you have a bit of water. The only downside is that it requires a disposable fuel cell called a PowerPukk to extract the hydrogen, which has to be disposed of as electronic waste (like a dead battery) after its use.
Where You Can Find One
Buy it from Amazon at the following link: myFC PowerTrekk Fuel Cell Charger