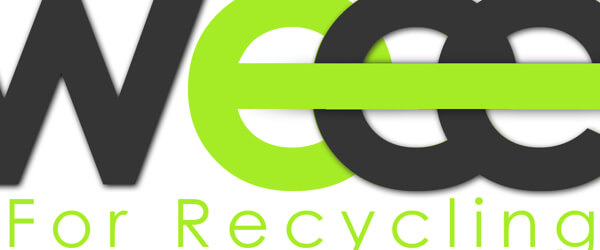 IT recycling and IT disposal service in accordance with all UK and EU legislation should be an integral part of any business.
A professional IT recycling and IT disposal service enables you to deliver on your corporate social responsibility objects and of course all the legal requirements. The IT disposal and IT recycling service should be completely secure whilst at the same time enabling ethical and green practices to be carried out.
On collection of any waste IT equipment, a Waste Transfer Notice (WTN) is issued. This discharges the duty of care for the IT equipment from you on to the collection service provider who are the licensed waste carrier. Salvage material that can be reused before transferring the material to large facilities where redundant equipment is broken down into separate waste streams and recycled or otherwise treated.
Data protection and the proper and comprehensive destruction of data from computers and other IT equipment is critical. The waste collector should offer a full data destruction service. It is of upmost importance for all data to be destroyed irrecoverably. There are several data wiping options which are either carried out on and off site. All options are fully certified and complete data destruction documentation is provided. It is imperative this documentation gets checked out proir to when the IT recycling is taken away.
Often IT waste is still in perfectly good order but not suitable to the needs of the client anymore. When this is the case and you believe might have residual value, the IT disposal service will make you an offer or advise on the sale to third parties. They usually have extensive contacts throughout the industry and will help you maximize the value.
It isn't just electrical waste that requires proper disposal. General waste and other types of business waste also have strict guidelines and directives which have to be followed. A professional rubbish clearance and waste disposal service will deal with all waste from stand-alone rubbish clearance/waste disposal service, or if it is part of a wide office clearance programme. All regulations will then be adhered to and you the client will be able to relax.
All the Rubbish cleared is taken to facilities with the highest rates of success in recycling. They also make sure our waste disposal service complies with all current legislation and supply you with all relevant documentation, including waste transfer notices. Confidential or sensitive waste, such as documents or branded items will be destroyed completely.
To the uninitiated compliance with the WEEE recycling directive can be confusing and at times tedious. So what is WEEE?
The 'Waste Electrical and Electronic Equipment (WEEE) Directive' became law in the UK in 2007. It covers the production, disposal and recycling of electrical equipment. It is designed to minimise the environmental impact of WEEE. As far as the waste management industry is concerned, this amounts to diverting as much as possible away from landfill through proper reuse and recycling initiatives, and ensuring that the remainder is separated from other categories of waste before being treated.
Electrical equipment contains some very toxic substances,
such as lead, mercury and brominated flame-retardants so it needs to
be dealt with responsibly.
Below is a list of the main WEEE recycling categories:
IT & telecommunication equipment
Consumer equipment
Lighting equipment
Electrical & electronic tools
Toys, leisure & sports equipment
Automatic dispensers
Household appliance
What is your duty of care?
All businesses are obliged under the WEEE directive to ensure that any WEEE from their business is disposed of using a licensed waste carrier (or transported to a licensed recycling facility using their own vehicles).
The licensed waste carrier must supply you with a waste transfer notice, which both parties must sign, which broadly details the load. At this point your duty of care is passed on to the carrier.
If you are getting rid of more than 200kg of WEEE you must register with the Environment Agency as a producer of WEEE (a simple online form with £18 registration fee is required).
As with IT disposal, using a professional WEEE recycling service ensures that you completely adhere to all the legislation, and makes the process easy, affordable and hassle free.
Written by Jen Smith