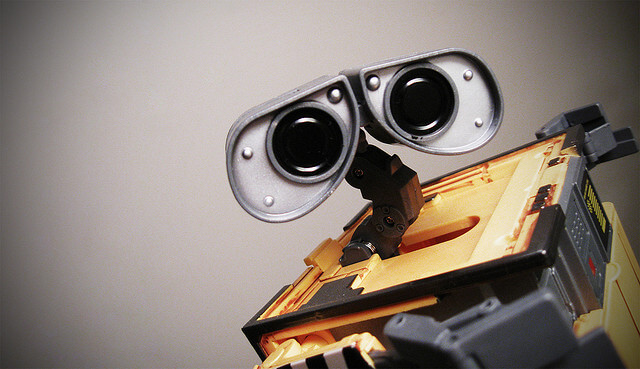 Not that we should ever hope to find ourselves in the dystopian future portrayed in Pixar's Academy-Award winning film, Wall-E, but just in case we do some Italian scientists have made the robots to clean up the Earth once we're long gone.
The program, dubbed DustBot, is putting $3.9 million into finding ways for robots to better serve society. The first of its kind, DustCart, can pick up bags of trash from city streets (something that Toronto could sure use right now!).
 When the DustCart arrives to pick up the garbage, it simply asks if the material contained is organic, recyclable, or waste, then packs it away into a bin in its chest, and takes off. Besides having the benefit of never going on strike, the DustCart also operates almost silently with a lithium-ion battery – a huge departure from noisy garbage trucks that pick up Rome's trash in the middle of the night.
But, as with most ground-breaking technology, don't expect to see these bots on your street anytime soon. Not only are they not proven to work completely independently yet, but they also aren't exactly 'street-legal' in most cases. At least now there may be a hope for our polluted future after all.