This year has seen a few nice new inventions coming forwards and steps for society towards clean technology. Today we'll look at three of them.
Eco ATM
A San Francisco based firm has recently attracted extra funding, to the tune of $17 million to further the deployment of it's new Eco ATM service. With what is now termed as 'e-waste' becoming a significant environmental issue, this development comes with great timing. With a few dozen of these devices rolled out throughout California, they seem to be a sustainable and popular option. The Eco ATM works by receiving the mobile device through a slot and performing analysis. The ATM uses cameras to perform visual analysis on the device in an attempt to recognise it. Then the device is scanned for damage. The ATM inserts a connector into the phone, to see if it boots up. Finally it is able to take all these observations into consideration before making an offer on the device.
If the device is operational, then the offer will be higher obviously, as it may be able to be flashed and simply sold as a second hand phone. If the device is not working, or too old, a scrap metal price is made on the phone. The user of the ATM is displayed the amount of money the phone is worth, then is given options to receive this as cash, gift vouchers or to donate the money to a list of charities.
Hydrogen Fuel Cells for Laptops
Apple has recently taken out a patent on Hydrogen Fuel Cells with the understanding that they may be able to port this technology to battery packs for laptops. With the power density being considerably higher, this could mean not only a cleaner battery, but also a considerably more efficient one.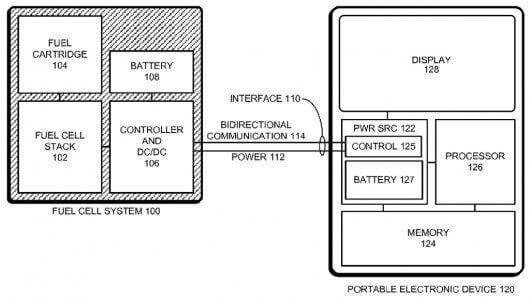 Nest
Nest's design is signed off by a man called Tony Fadell, the same man who was in charge of the design of the iPod. It comes as no surprise that Nest is an extremely good looking device. The function is clearly shown in the design, and it just works. What does it do? It's a thermostat, but more importantly it is self-learning. Nest analyses the behaviour of people at different times of the day, whether they turn up the temperature or turn it down. From this data, Nest is able to 'learn' your ideal living conditions. Furthermore, Nest saves power by being so well calibrated. It is even able to predict times when you will not be home.
With up to 50% of energy in homes being used on heating and cooling, Nest's smart sensor technology helps us to take a nice chunk out of these costs, both to ourselves and to the planet.