One of the most popular eco-gadgets in recent years are portable solar chargers that let you power up your smartphones, tablets or music players when you're far away from a power outlet or battery pack.
Not happy with only using the sun for power, researchers have now created a personal-sized wind turbine that can be used to turn a breeze into a power supply for your devices. The mini wind turbine is dubbed Trinity.
When it's not in use, it folds into a 12″ cylinder. To use it, just expand the legs, drop it in a windy area, and plug your USB device in.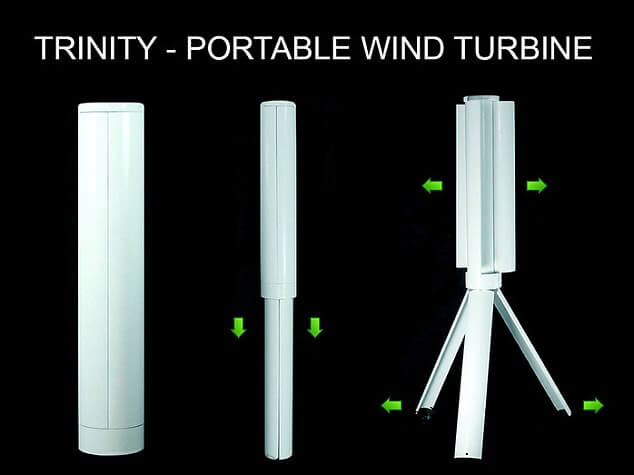 The battery inside the turbine holds 15,000 mAh and a 15-watt generator.