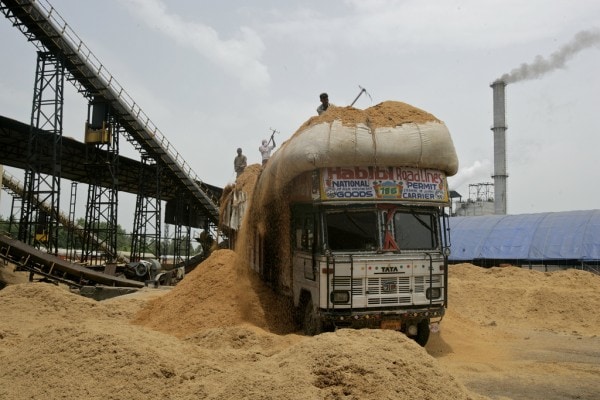 Renewable energy is inexhaustible, clean and becoming increasingly cost effective. After an initial infrastructure investment, its main cost is maintenance. For decades, interest in renewables developed slowly due to low oil prices. Now, that development is picking up speed. As new power sources come onto the grid, the price of technology is dropping.
Biomass Boilers
Reducing the carbon footprint of petroleum-based fuel is becoming more and more necessary. Biomass energy can be produced from a wide variety of organic materials and used to power processes for large companies and small businesses alike. For instance, Warren Evans uses a biomass boiler powered by wood chips and sawdust to provide heat for the woodshop where it produces beds. The U.K.-based company uses other sustainable practices such as wrapping finished beds in blankets for shipping, which reduces packaging waste.
Solar Power
Energy from the sun can provide light and heat for homes and office buildings. The energy can be generated on site through building design. It can also be bought from the grid. Among the Fortune 500 companies that purchase solar-generated kilowatts, Intel Corp. tops the list. The computer chip company purchases 50 percent of the power for all its facilities from renewable sources that include solar power.
Wind Power
Giant windmills are beginning to dot the landscapes and coasts of Europe and North America. Many companies buy wind energy offsets to claim their "green status," but there are many who generate electricity to power their facilities on site. Cleveland, Ohio-based Lincoln Electric is one such company, having recently installed a giant wind turbine to produce 2.5 megawatts of power for its facilities. The company's investment may spark more installations of wind turbines to power the surrounding communities. Nearby, Cleveland's first wind turbine towers over the Great Lakes Science Museum, providing a substantial part of its annual electricity needs.
Geothermal Power
Geothermal power is a great alternative source for renewable energy in regions where import costs of non-renewable fuel are prohibitive. It works by pulling heat from underground or underwater and transferring it to homes, office buildings and power plants. With a goal of generating 100 percent of its power from renewable sources, Hawaii is a leader in geothermal innovation. Because it is a volcanic island chain, there is plenty of heat to be drawn from the earth. Properly developed, Hawaii could generate more than seven time the power it needs from geothermal sources alone.
More and more, renewable energy development is becoming more a necessity than a choice. Growing populations in the developing world, instability of oil markets and increasing concern over climate changewill only increase, driving an urgent need for new energy solutions. As companies both large and small turn to these sources to reduce energy costs, the price of technology will drop.
To speed the process, consumers may wish to support businesses with sustainable practices. From local coffee shops, department stores and small businesses to multinational corporations, consumer demand can drive the energy-producing technology of the future.