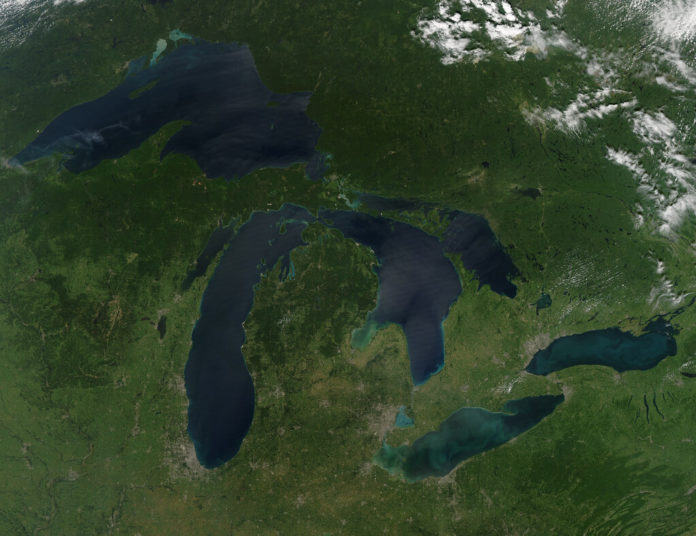 The Obama administration on Sunday unveiled an ambitious plan to rescue and repair the Great Lakes after a century of environmental neglect and abuse.
The plan calls for more than $2 billion over five years on a wide range of restoration programs carried out by federal agencies, state and local governments, tribal and private groups under the guidance of the Environmental Protection Agency (EPA).
The Great Lakes, which hold 20 percent of freshwater in the world are in desperate condition: threatened by lingering toxic waste, agricultural runoff, deteriorating wetlands and invasive species that upending the natural balance of life in the lakes.
The benchmarks outlined in the action plan for the Great Lakes Restoration Initiative gives you a graphic view of the lakes parlous state. The declared goals include removing or preventing the dumping of 45 million pounds of discarded computers and other "e-waste", 45 million "pills of unwanted medicines" and 4.5 million pounds of household hazardous waste.
The initiative depends on yearly allocations of $475 million, the first instalment of which Congress approved last year. In a concession to dire times, Mr. Obama cut his request to $300 million for the coming year. Congress should try to restore as much of the financing as possible. And the administration must make clear to all of the agencies and governments involved that it is truly committed to seeing this ambitious project through.