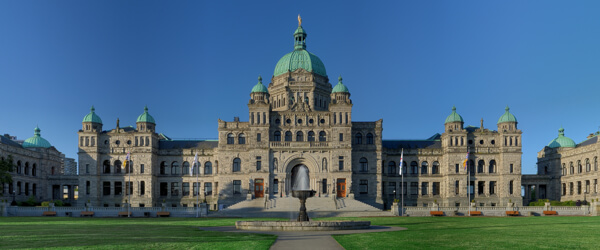 The beautiful city of Victoria, British Columbia announced today it will be saving over $750,000 through the implementation of a new energy efficiency program implemented in conjunction with Chevron Energy Solutions.
Victoria saving a ton of energy
Over the next 10 to 15 years, the city of Victoria, B.C. will be cutting its energy consumption by 1 million kilowatt hours every year, simply by upgrading to energy efficient light bulbs and electronic equipment all throughout the city. While many would be content to switch out a lightbulb or two, Victoria replaced over $600,000 worth of old equipment with new energy efficient products in locations such as the Public Library, City Hall, fire stations, exit signs in buildings, and even in the traffic lights. All in all, the energy efficient changes impacted 10 city buildings and streets throughout the city.
Help from Chevron Energy Solutions
Chevron Energy Solutions specializes in projects like the one carried out in Victoria. Energy efficiency experts audit what is being used and how, and find the most environmentally friendly and economically sound way to go green, and save money in the long run. In Victoria's energy efficiency project, the Chevron Energy Solutions team helped the city apply for Energy Efficiency and Conservation Block Grants, which resulted in all of the efficiency improvements being funded by the federal government.
You might be asking yourself, "Is that the same Chevron that sells oil and gas?", and yes, it is. However, Chevron has also spent $3.2 billion building programs around energy efficiency. Visit their official site to find out more about Chevron Energy Solutions.