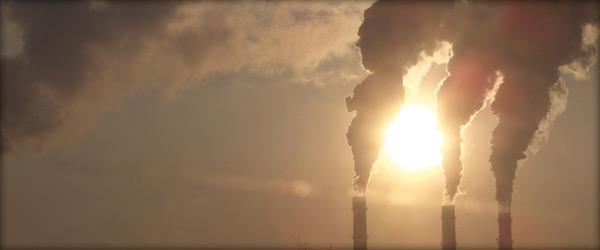 The United Arab Emirates, Australia and the United States have the worst overall records for emitting greenhouse gases, according to the CO2 Energy Emissions Index (CEEI), released last week by Maplecroft, a UK-based global risks analysis firm.
This adjusted index ranks nations by weighting 3 separate criteria. The index gave a 50 percent weighting to current per capita emissions of greenhouse gases, 25 percent to total national emissions and the remaining 25 percent to cumulative historic emissions. It has long been a demand of developing nations that cumulative historic emissions play a bigger role in determining environmental responsibility and impacts.
Of the 183 nations compiled in this index, the worst for greenhouse gas emissions were the wealthy nations and OPEC countries. Though the report is aimed at investors, to be aware of nations at risk for possible future carbon-based penalties, it is also a useful way to take a look at carbon emissions from a different angle.  Weighting carbon emissions according to their criteria give a greater benefit to smaller, poorer, and developing nations.
While China and India, as examples, produce huge amounts of carbon emissions, largely from coal, their per capita emissions are quite low, as are their cumulative emissions.  Which would explain why China is only number 26 in these rankings, while Australia is number two, despite China being the largest total emitter of carbon in the world.
Australia, dependent on coal, was just ahead of the United States, by far the biggest cumulative emitter since 1900 and now the number two national emitter behind China. Both Australians and Americans have high per capita emissions.
They were trailed by Canada, the Netherlands, Saudi Arabia, Singapore, Russia, Belgium and Kazakhstan in the top 10.
African countries with low emissions were at the bottom of the list. Chad, where only about 2 percent of the population has access to electricity, was dead last in 183rd place.
In terms of total emissions, the developing world is playing a catch-up game with the West. While many observers are critical of the role coal is playing in the attempts of these nations to modernize, with the attendant high emissions, it must be remembered that the current problem is largely due to the emissions of the industrialized world over the past 150 years.
Unless the West steps up with some sort of cheap energy alternative for the developing world, they will use coal in order to develop their economies, and can rightfully chastise the West for its criticisms. After all, they just want what we've already got.