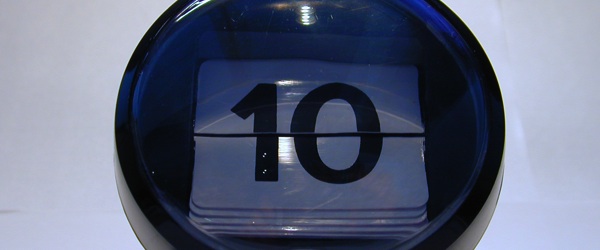 If you haven't heard of the 10:10 Campaign by now, it's not too late. Although 2010 feels like it's starting to come to a close, the campaign, according to its global director Lizzie Gillett, is really starting to pick up steam. (Check out the video of her discussing her involvement below)

Over the past few months, people from over 100 counties have joined the climate change movement that originated in the UK, and since its inception, tens of thousands of individuals, families, organizations, and businesses have committed to cutting their carbon emissions by 10% over the next year.
The most exciting day to kick off the campaign, however, is coming up in just 2 short weeks. On October 10, 2010 (10:10:10), the global initiative is hoping to have thousands more sign up – and with your help we can make a huge impact.
To sign up for yourself, visit 1010global.org and join the thousands who have already committed to changing the world one step at a time.