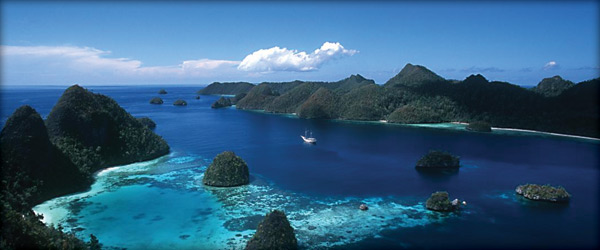 Indonesia plans to join growing powers Brazil, South Africa, India and China, known as the Basic Group, if it can help bridge the stalled talks on the long-awaited binding treaty on emissions cuts.
Agus Purnomo, special assistant to President Susilo Bambang Yudhoyuno on climate change affairs, said Monday there had been informal offers from countries such as India for Indonesia to join the Basic Group.
"But we will first weigh up both the positive and negative impacts before making the decision on whether to join." Agus said.
"We see the four are a group of eminent countries that need to be heard. Their voice is crucial for the success of climate talks."
He said the Indonesian government needed to find out more the targets and agenda of Basic. "We await a formal invitation to a ministerial meeting in South Africa next month. We want to learn more about their agenda," he said.
Similar to Indonesia, the contributions to global emissions by Basic countries account for about 30 percent of the global total, and they are currently members of the G77 of developing nations.
Basic was formed months before last year's Copenhagen climate talks. The group rejected the draft on the global emission cuts proposed by host country Denmark.
An expert staffer on international co-operations at the Environment Ministry, Liana Bratasida, also said that India had invited Indonesia to join Basic.
"We have not yet answered the request. We will ask stakeholders in Indonesia before making the decision," she said.
Former environmental minister Sony Keraf warned the government to be more cautious in considering joining Basic since it could make climate change talks even more difficult to reach consensus.
"The G77 is far more concrete if Indonesia wants to strengthen its position in climate talks," he said. "Indonesia must be careful because it could benefit China and India in its fighting for their interests against the rich nations."