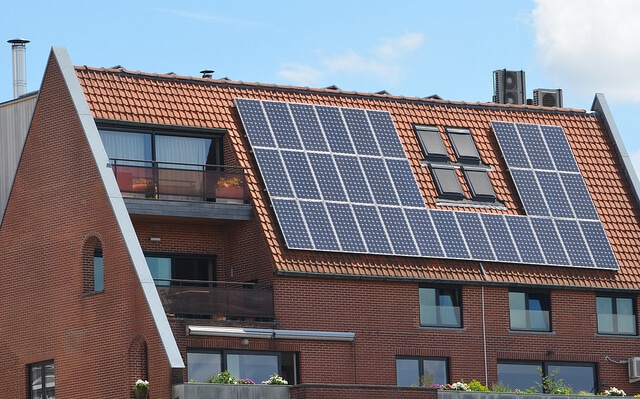 For years now we have been constantly told how we all need to do our bit to cut down CO2 emissions, and that catastrophic climate change lies in store if we do not heed these warnings. However, it doesn't matter how aware of the need to reduce our carbon footprint we are without the proper support from government, and it is this problem that the coalition government's flagship renewable energy scheme, The Green Deal, hopes to address.
No Up-Front Costs
The inception of the Green Deal came from one very simple idea – installing green technology into your property without the obligation to pay up-front costs. Similar to schemes that have run previously, you pay back the costs of the improvements through the savings you make on your energy bills. This may sound like just another loan, but the key difference is that the debt remains with the house if you move out or sell-up – not with the bill payer.
A Four-Step Process
Receiving energy efficient home improvements via the Green Deal is a four step process:
Firstly, you must approach an installer who has been granted Green Deal provider status. An independent Green Deal assessor will then carry out a comprehensive assessment of your property to identify how best to implement the energy saving measures. To ensure you know that you aren't being advised on ineffective improvements, the assessment will be completely objective, while there will be an independent advice line and website available to consumers.
The second stage is financing and this will commence next year. You will be able to access up to £10,000 to pay for the energy saving measures installed in your home or business, though the exact amount you're entitled to will depend on the quote that is given by your specific Green Deal provider. It is the Green Deal advice report drawn up in stage one that will form the basis of this quote issued by the provider.
Once you have your financing arrangements in place the measures will be implemented by an official Green Deal installer, with many to choose from all over the UK, and subsequently you will begin to pay back the money via reduced energy bills.
Although the financing is subject to interest, the Green Deal operates by the 'Golden Rule', which states that property owners must never have to pay back more than they are saving in their energy bills.
More Work to be Done
Only time will tell over whether the Green Deal can encourage households and businesses to embrace renewable energy, though this is certainly a step in the direction of a government that, like governments all over the world, is under pressure to meet international emissions targets.
If the world is to avoid significant and damaging changes to its ecosystems then more still needs to be done to get people thinking green, though ultimately, it will always come down to the benefits the consumers themselves can enjoy that will decide on the success of any particular measure.