A small town in rural Alberta took big strides last month when it launched a public response to its growing debt by calling out for participation in a "co-operative farming" venture.
[youtube https://www.youtube.com/watch?v=_-LC4hE3QXs]
Viking, Alberta could be Anytown, Anywhere— a basic geographical area of people faced with the failing economy on any range of scale. On July 3 the Mayor of Viking appeared in nearby Edmonton's Journal newspaper to launch a "conservation village and bio-intensive farm" proposal to the public.
Mayor Marlene Grandinetti and area farmer Brian Rozmahel officially put the call out to bring change within their community in a trial project modelled after Denmark's "intentional communities" and launched with ARSAN, the Alberta Rural Sustainability Alternatives Network.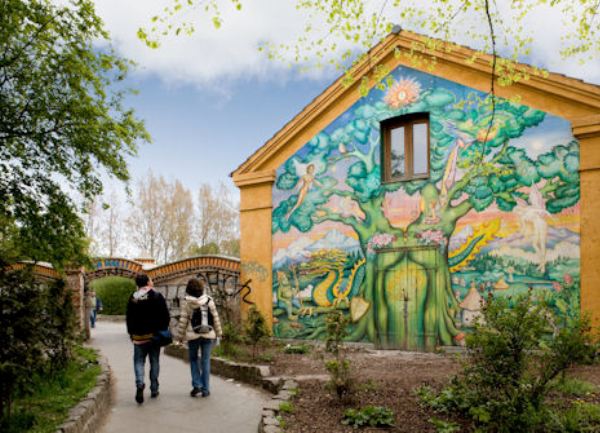 One kilometre from the town of 1,000 residents, development is underway on a 160 acre area that will reportedly feature the farm and eco-village, an edible food forest and the regeneration of a native tree forest, an ecological reserve, a sustainable food centre, and room for at least 20 families willing to live (and work) within its metaphorical walls.
The catch?
The project's success depends on public participation, Rozmahel explained to the Journal. They don't say what the criteria are for residency but hope the proposal will appeal to a number of groups, including commuters to Fort McMurray, retirees, artists, and young adultslooking to build experience and livelihood in sustainable farming. The village will also work synergistically with Viking to supply the town with food and employment opportunities.
ARSAN and Viking expect to have the eco-haven up and running in three years.
"If we don't do something, some of these rural towns will die." – Brian Rozmahel, Calgary Herald
---
If you are interested in finding out more, visit ARSAN.ca.
Ways to support Viking's sustainable eco-village:
Partner with ARSAN and Brian Rozmahel in the creation and operation of the farm
Funding
Livestock donation (specific breeds only—please contact Brian Rozmahel

[email protected]

)
Sourced from Edmonton Journal and Calgary Herald.