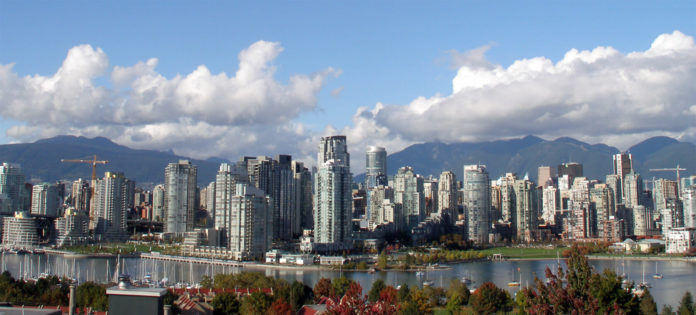 The Pressure's on: Will Vancouver Be Greenest City by 2020?
You can almost hear Mayor Robertson's pressured gulp echoing against the city's North-facing mountains.
A Toronto-based media and research company for clean capitalism just ranked Vancouver 4th, cushioned behind Ottawa at 2nd and just ahead of Toronto at 5th in a newly published listing of the Top 20 most sustainable cities in North America.
Despite our bike lanes, Lululemon and backyard bears, Ottawa beat out GVR for keeping the highest percentage of green space, best air and water quality amongst Canadian cities.
The company's rankings judged the 20 largest cities in the United States and Canada on 27 key performance indicators spread across­­­­­ five categories: environmental quality, economic security, governance/empowerment, infrastructure/energy, and social well-being.
San Francisco, unsurprisingly, lead the way, the survey acknowledging the city's enviable traits such as its 80% waste diversion rate, exceptionally low energy consumption per capita and municipal divestment of nearly $600 million in fossil-fuel holdings from its $16-billion pension fund.
"San Francisco was the first municipality to pass a sweeping ordinance mandating city-wide composting at all residences and businesses." -Lead researcher Darek Gondor.
The bottom five ranking cities were Houston, Atlanta, Phoenix, Los Angeles and, taking the bottom spot, Detroit.
Top 10 sustainable cities in North America
San Francisco
Washington
Ottawa
Vancouver
Toronto
Boston
Seattle
Philadelphia
New York City
Calgary
Ottawa – Canada's Capital