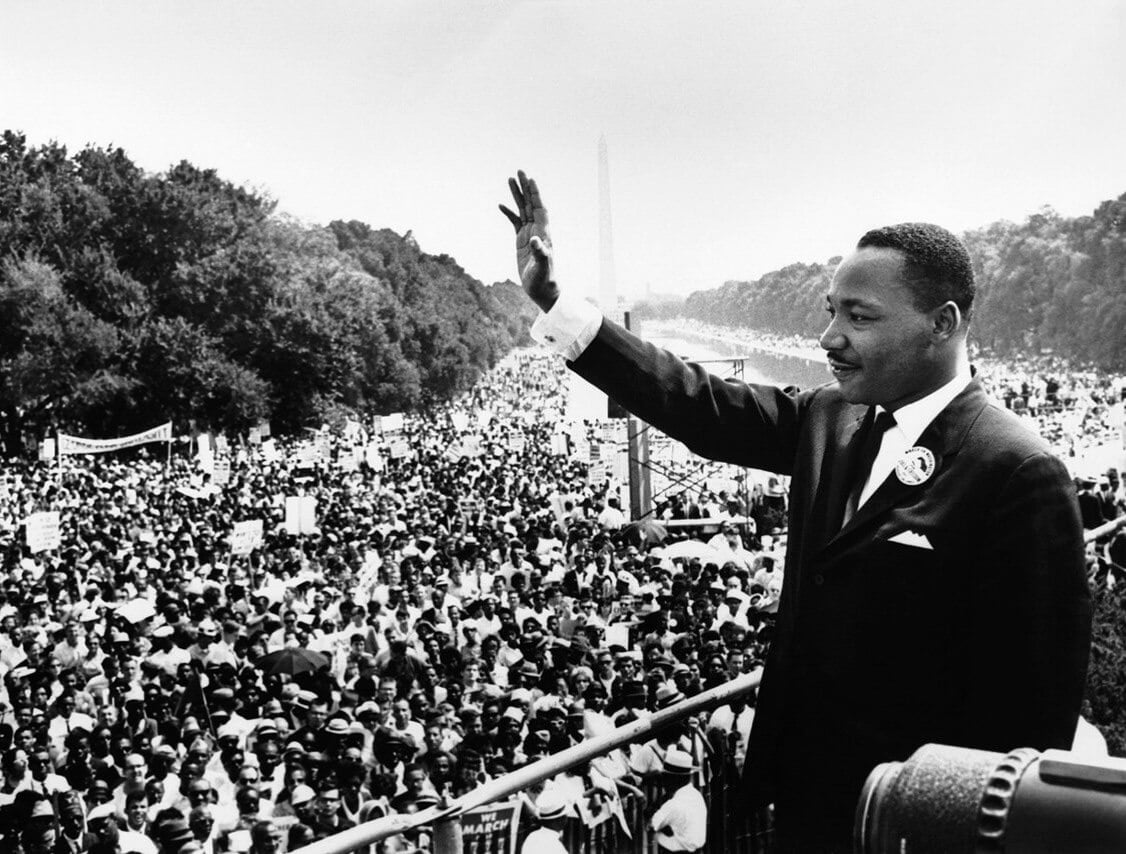 Dr. Martin Luther King Jr. became one of the most revered social-justice advocates in history by helping African-Americans win legal equality in the United States. And while those victories will likely always be what King is best remembered for, his love for others and his advocacy for their rights went far deeper than skin color.
King also fought for workers' rights. And one of his closest mentors, civil-rights activist Bayard Rustin, was gay—and keep in mind, this was in the early 1960s. King's pursuit of justice extended to all disadvantaged people, because, as he maintained, "Injustice anywhere is a threat to justice everywhere."
Carrying his torch, his widow, Coretta Scott King, along with his son Dexter Scott King and friend Rosa Parks, went on to advocate for disadvantaged species. Parks went vegetarian, King's widow and son went vegan, and they all became passionate advocates for the inherent rights of animals to be free from persecution, subjugation, and abuse.
They and many other civil-rights advocates, including Archbishop Desmond Tutu, Paul McCartney, Russell Simmons, Alice Walker, Nelson Mandela, César Chávez, Joan Jett, Bill Clinton, Ellen DeGeneres, Rev. Al Sharpton, and Sen. Cory Booker, realized that if we are going to advocate for an end to injustice, we have to stop being unjust to anyone—and that includes animals. Many of those civil-rights advocates have worked to help PETA save animals. If we have learned anything from the past, it is that we can't pick and choose who we think deserves justice and who doesn't. As Dr. King said, "Whatever affects one directly, affects all indirectly."
If we are to honor Dr. King today, we must continue to seek justice for everyone who is disadvantaged. We must be peaceful, determined, and brave. We must bear in mind King's words "In the end, we will remember not the words of our enemies, but the silence of our friends." And thus, until all injustice is ended, we must never be silent.
Written by Michelle Kretzer