Mercedes-Benz is hard at work to produce a fleet of all-electric vehicles.
Mercedes revealed the all-electric EQA sedan in Sicily, Italy last week, which is entering the market to rival on the same level as Mercedes A-class.
The concept vehicle was revealed last year during the Frankfurt Auto Show in a video clip that was initially acquired by Electrek.
On the video, the company unveiled details on how the concept vehicle would drive, and to make it more real than just a concept; the company drove the car nicely in Sicily, last week.
The concept car video clip shows a real and a moving EQA sedan. It has some smooth lines running all over, and it features tinted windows and windshield.
A light-up logo appears on the front of the car, and a virtual grille revealed by some red lights. It also features distinctive blue lights running all around the car to add some flair to the design.
In short, it looks just like a futuristic concept of a car that will never be real and produced for the roads.
This could be very discouraging, but Mercedes Benz is quite serious about this, and it's starting production next year – proved by the Sicily showcase.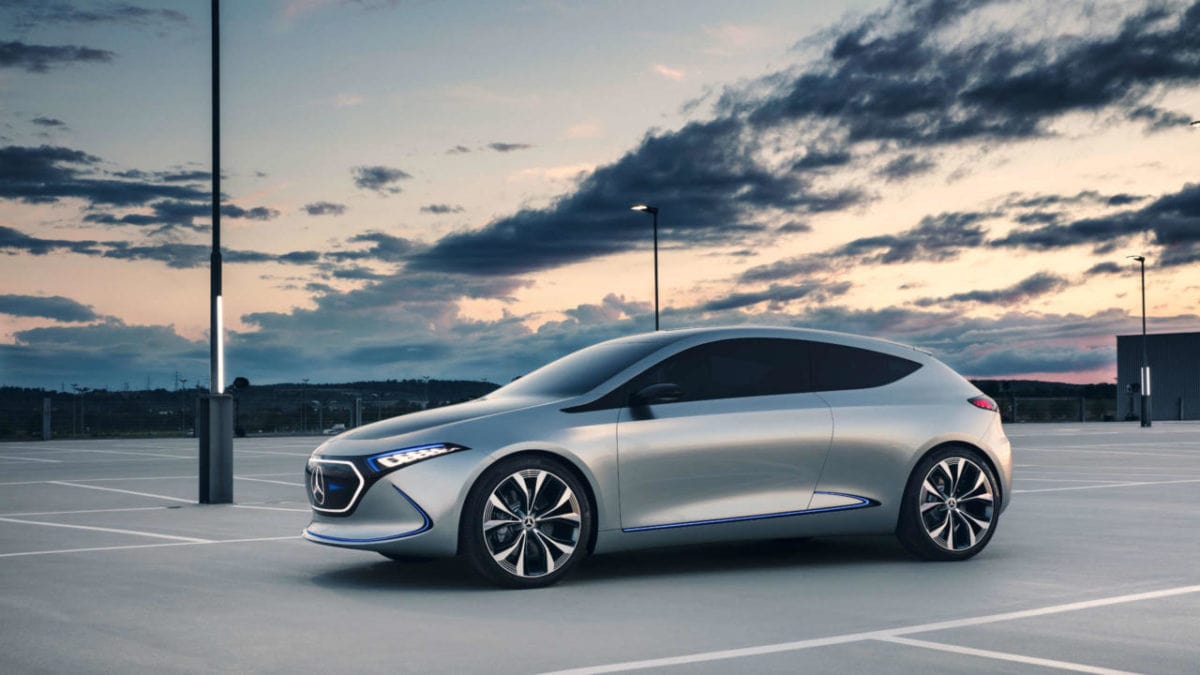 The company claims that the EQA sedan covers a 250 miles range once on the road when the battery is fully charged. The all-electric car features a powerful powertrain with a 60-kilowatt hour battery pack.
It also has a dual motor producing over 268 horsepower, and an all-wheel-drive that can accelerate from 0-60mh in five seconds.
According to Mercedes Benz, if the battery runs out of charge, a DC quick charge of about 10 minutes gives the EQA an extra range of 62 miles.
The video didn't reveal much about the interior design of the car, or how much it'll cost. Also, how well the car rides and the exact time it's supposed to be ready for the roads remains a mystery.
The German auto manufacturer is getting close to all-electric production fairly quickly, and the EQA sedan will be a significant contributing factor to this possibility.
Mercedes also has another all-electric sedan, the EQS, awaiting production right after this one.