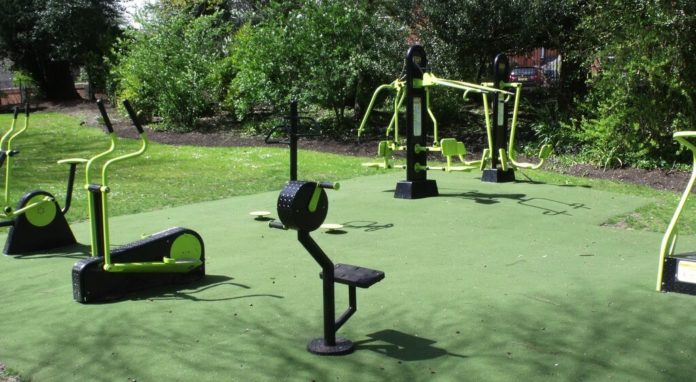 Last time, we discussed the different ways consumers can embrace Green Fitness. Now let's take it a step further by going a bit deeper into our comparison of Green Fitness equipment.  The first type of equipment we'll look at are outdoor gyms that aren't hooked up to an electrical source.
This type of machine definitely provides a way to get fresh air and requires nothing of the environment other than the space to hold this type of equipment.  This is a great choice if you live in a region that isn't prone to large amounts of rain or snow, and if you're able to exercise outdoors during daylight hours. For those who live in northern climates where weather and limited daylight hours provide challenges to exercising outdoors during many months of the year, it's probably not the best option. I would classify this as a zero-impact machine.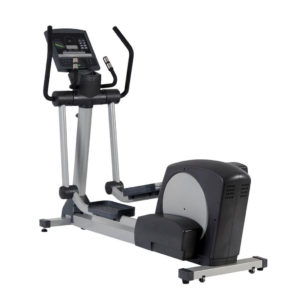 Another zero-impact option that can be used indoors is self-generating cardio equipment. These ellipticals, bikes and other cardio equipment such as cross trainers use a small amount of electricity generated by the exerciser to power the display. Most of these require you to begin pedaling first to charge up the battery before you can program your workout, but a few offer a battery backup that allows you to program your workout before you even begin exercising. Either way, these are a great way to get a green workout indoors.
But what if you're interested in making a positive impact during your workout? The next type of equipment I'll discuss are retrofitted exercise bikes that convert the energy from exercisers into electricity.  For those interested in giving back to the environment, not just having zero-impact, this is a solid option.    One downside to this option is that it requires a gym owner to have a customized retrofit done on existing equipment. This can be costly and will usually void the equipment's warranty, not to mention it doesn't always provide the best user experience.  It is much easier to start from the foundation of the equipment instead of trying to integrate equipment and technology from more than one manufacturer.
In light of that, there is another option for exercisers and gym owners to consider: exercise bikes and ellipticals engineered with the intent of generating electricity from exercise.  These machines have been specially designed with an inverter that is able to harness the energy created through exercise and convert it into electricity. They are often more efficient than retrofitted machines because they were designed from the ground up with the intent to generate electricity. And your equipment will maintain its original warranty, protecting your investment over time.
These are just a few options for exercisers and gym owners to consider.  Depending on your situation, you may go with a zero-impact machine or a machine that gives back, or some combination of the two.  For those that are interested in the giving back element, I would encourage you to start from the ground up when it comes to your equipment and not attempt to do it on existing equipment.  There will likely be more work and cost involved in retrofitting than moving older equipment out and replacing it with a green system that was engineered to give back.
No matter your choice, if you are moving towards Green Fitness, you are moving in the right direction.