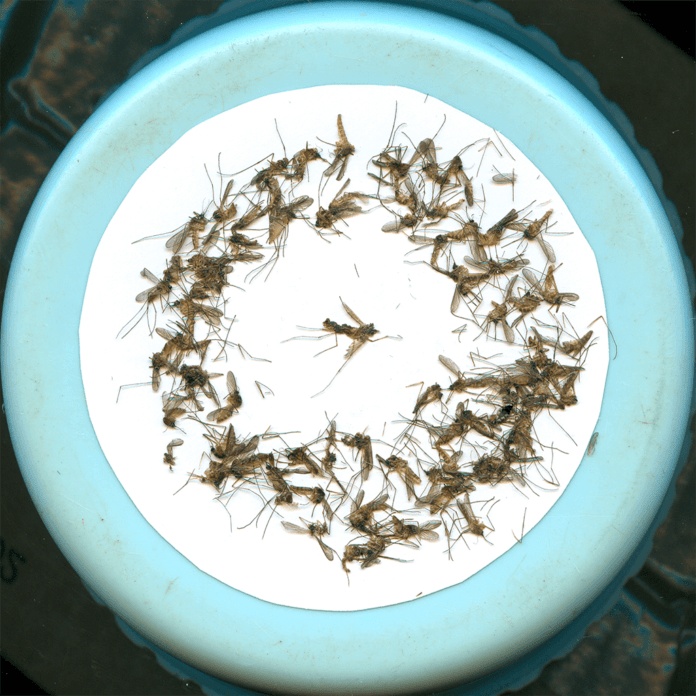 Residents across north Texas were on edge this past weekend after officials confirmed that aerial spraying to fight the West Nile virus would continue Friday night. The residents have been worried about potential health risks posed by the insecticide.
Dallas has been hit with the worst West Nile outbreak in the United States. This triggered a state of emergency last week and the dispatch of two airplanes to spray the city and surrounding areas.
Despite residential concerns, reports say the area could be sprayed again once the insecticide's initial effectiveness has been assessed.
There have been more than 230 cases of confirmed West Nile virus in Dallas and surrounding counties. Reports say 14 people have been killed so far. Across the entire state of Texas, the Health Services department has recorded 509 cases and 20 deaths, compared with two fatalities last year.
The media is suggesting the virus is gaining steam in the Chicago region. At least 26 people have died across the U.S. this year. The Centers for Disease Control and Prevention (CDC) also says it was aware of 693 human infections through the second week in August.
West Nile was originally discovered in the U.S. in 1999.
Infection typically peaks from late August to early September each year. Scientists believe it is transmitted to humans when mosquitoes bite infected birds, then people. Doctors say about 80% of humans do not become ill after a bite. But around one in five may develop flu-like symptoms. Less than 1% of victims develop severe infections that can cause neurological diseases.
Some counties adjacent to the city of Dallas have opted out of the aerial spraying, though many are using ground-based pesticides instead.
Council members and residents have expressed doubts. But Dallas mayor, Mike Rawlings, insisted at a media briefing that the Duet pesticide was safe. The insecticide used is a synthetic pyrethroid which imitates natural pesticides found in some chrysanthemums. Duet has been approved by the Environmental Protection Agency for mosquito control. But the product label says it is toxic to fish and other aquatic organisms.
A statement from the Texas department of health services recommends precautions for those worried about exposure to the aerial spray. It suggests staying indoors, keeping pets inside, washing exposed skin or clothes with soap and water, covering small fish ponds and rinsing home-grown fruits and vegetables with water.
A pressure group, "Dallas, Stop The Spray!" has collected more than 1,800 signatures on a petition that calls for "the city to stop the ineffective and dangerous mosquito spraying." The organization wants governments to channel equivalent funds and efforts into safer practices for mosquito prevention and eradication.
But observers say legal attempts to halt the spraying will not succeed. That's because a city's mayor is given sweeping powers while the region is under a state of emergency.