Will Chinese Pollution Ever Be Under Control?
The recent bad weather we experienced over the winter has been blamed on everything from changing North Atlantic currents to the government's support over same sex marriage. Whatever the reasons, it does seem clear that our weather patterns are changing, not just here but across the planet. These changes could have significant effects in the future, and many people are pointing to the greenhouse gases and pollution released in China as one of the major culprits of climate change. But does pollution from so far away affect the rest of us?
Emissions
Until about 2000, emissions of carbon dioxide, the major culprit in global warming, stood at around 3,000 million metric tonnes in China. By 2009 that had more than doubled to almost 8,000 million tonnes, and China alone now produces 26% of the world's CO2, almost as much as the USA and all of the European Union countries combined. As a comparison, the UK produces less than 500 thousand metric tonnes of carbon dioxide every year and this is only 1.5% of the world's emissions.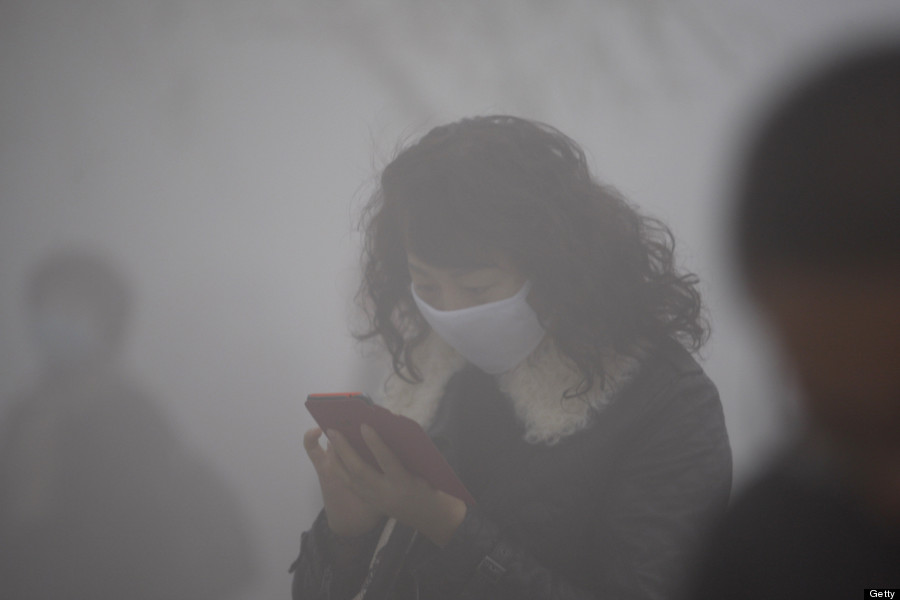 Tackling Pollution
Here in Western Europe we take climate change very seriously and have done for decades. We all recycle what we can, have got used to trying to reduce what we consume and big business has drastically cleaned up its act too, with experts pointing to success stories such as the river Thames supporting more wildlife than it has for the past 200 years. However there are no such controls in China, which as a nation has been more focused on economic growth and enabling its factories to compete with those in the West rather than controlling their activities and making sure that they do not pollute the environment. The major international agreement on pollution control is known as the Kyoto Protocol which was signed in 1997. In this treaty, countries are bound to make certain changes based on their economic status at the time. Western European countries, agreed to stick to pollution control targets, whereas nations classed as "developing", including China, were given non-binding targets for tackling pollution. There is a school of thought that as Chinese industry has moved on so much since 1997, this treaty should be re-drafted.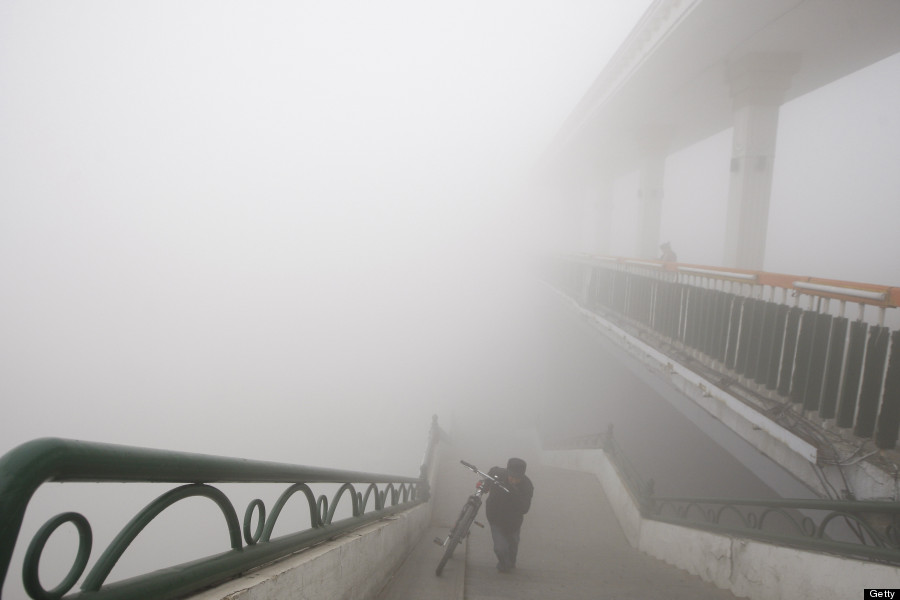 Smog
One of the most visible signs of the level of pollution in China is the blanket of smog which regularly engulfs Beijing. The smog causes huge health problems for residents and visitors to the city, and once the smog dissipates, it goes into the upper atmosphere and contributes to global warming and the reduction in the ozone layer. It's not just a Chinese problem, and many feel that unless something is done to bring Chinese pollution controls up to Western European standards, the result will be more extreme weather conditions across the planet.
Weather Patterns
It's not fully understood how pollution created in China, India or other developing parts of Asia impact on the weather for the rest of the planet. Research is ongoing, but computer modelling studies seem to indicate that high levels of pollution in Asia cause stronger storms to sweep eastwards across the Pacific into the United States and eventually on to us here in Europe. Along with the stronger winds, more rain is predicted, with experts modelling around 7% more rain when levels of pollution are high.
Future
There is no sign of the Chinese taking huge steps to reduce their pollution levels. Small steps focussing on individuals have been taken, such as stopping stores from giving out free plastic bags but the big issues such as emissions from factories, dependence on fossil fuels such as coal and water pollution into the country's rivers remain untackled. 16 of the world's 20 most polluted cities are in China, but at a time where the country is experiencing rapid growth and personal wealth at levels never seen before, there is just not the appetite from the ordinary Chinese to do anything about pollution. China is slowly opening up to the West and allowing more Western influences into the country, but until this process gathers pace and there is real willing from the Chinese politicians to tackle pollution, we can perhaps expect more extreme weather on the other side of the world.
Source of Images: Huffington Post | Daily Mail | Commons.Wikimedia and L17 Designs