The following cities are known for being very health-conscious and conducive to a healthy lifestyle. Whether you're planning a vacation or a move, consider checking out any of these places if you're looking to be surrounded by people who understand the importance of not just physical health, but also the health of the environment and how one affects the other.
1. Portland, Oregon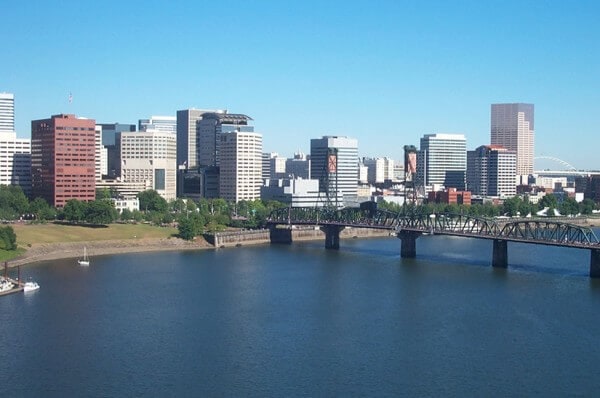 The city known as being the most green in the country was ranked number 4 in the Travel Channel's list of America's Top 20 Healthiest Cities in 2011. This city has tons of health food stores, vegan restaurants, bike and running paths, trees and parklands. It is regularly the originating location of news stories about bicycle-based home-moving companies, fitness gyms that generate electricity through manpower, and health statistics that would make anyone want to breathe the air in Portland. Oregon itself has long been at the forefront of the environmental movement. Portland fits into the state perfectly. If you're an eco-warrior who cares about your own health and the health of the planet, so will you in Portland.
2. Missoula, Montana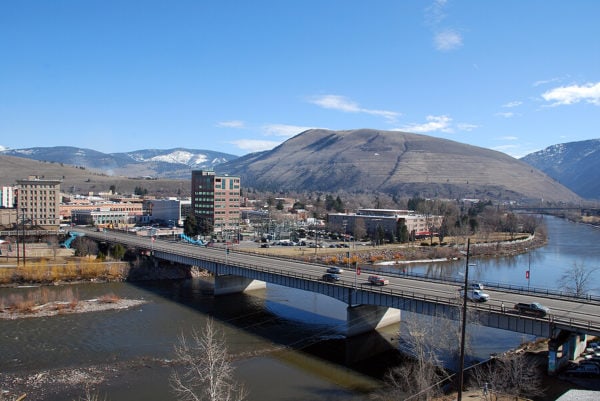 Missoula is a gem of a city hidden in the Bitterroot Valley region of Montana that has health food stores, an ever-growing population of vegans and amenities to satisfy them, and a solid population of permaculture proponents. With the University of Montana being located in Missoula, the younger, hipper population is on the cutting edge of green technologies. Commuting by bicycle is very common in Missoula, and outside of the city limits are countless bike paths, hiking trails, and parks to keep the population fit, healthy, happy, and one with nature. If you're looking for a small, healthy city surrounded by huge mountains, you have to look at Missoula.
3. Salt Lake City, Utah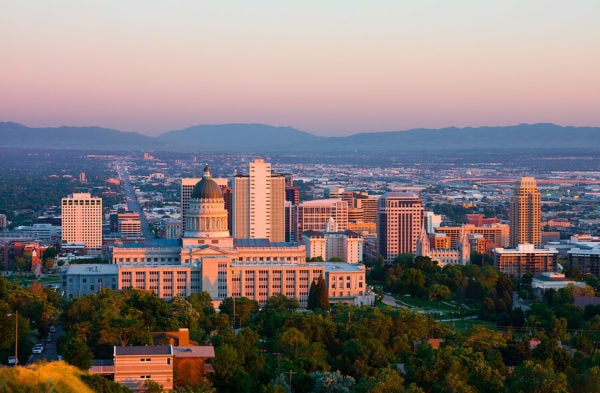 This city was ranked number 15 in the Travel Channel's list of the top 20 healthiest cities in America in 2011. Also, in 2012, it was reported that the city has an increasing vegan population which is in turn leading to more vegan and organic health food stores, restaurants, and other businesses catering to a green lifestyle sprouting up all throughout the city.
Outdoor recreation has always been readily available in the city through its renowned ski resorts, parks, hiking and biking trails, and scenic walking paths. In the years to come, Salt Lake City is surely going to pick up speed with becoming one of the greenest, healthiest cities in America.
4. Denver, Colorado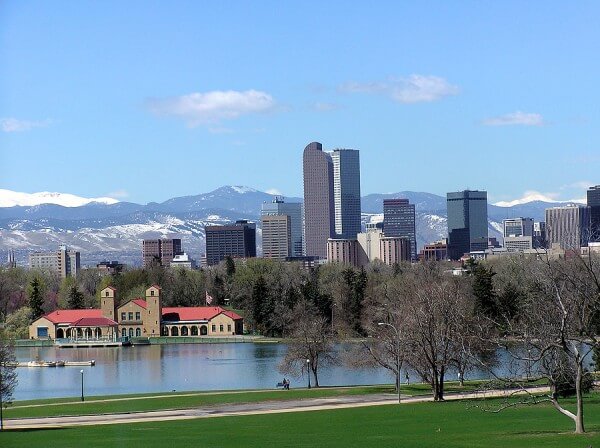 This city was ranked number 5 by the Travel Channel in their list of America's Top 20 Healthiest Cities in 2011. Not only does Denver have tons of outdoor recreational activities available such as hiking, white water rafting, and mountain climbing, but this city also has a number of resources to make the natural environment healthier for humans and non-humans alike. The Raptor Education Foundation is located in Denver and works to promote awareness of fragile ecosystems for birds such as bald eagles and hawks. Denver air quality is remarkably good, and the city boasts a higher than average quality of life when it comes to income, physical fitness, health, and happiness.
5. Asheville, North Carolina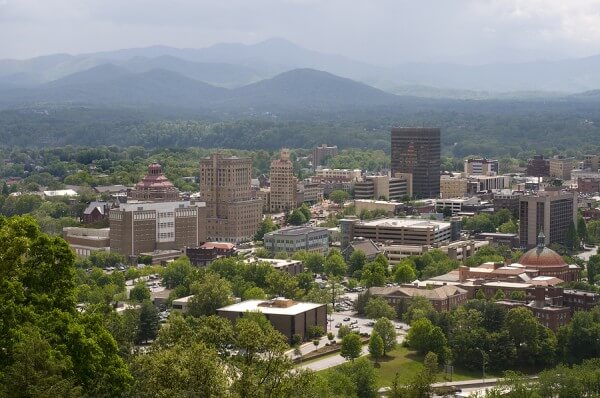 This beautiful mountain town is home to artists and professionals alike and is a mecca of both physical and spiritual health. Yoga studios, herb shops, vegan restaurants and health food stores are commonplace in Asheville. The air quality is superb, and the people who live in Asheville radiate a sort of stress-free attitude that is addictive. The sunny weather here will have you glowing with health and happiness.