This infographic shows the results of extensive research into what cancers can be linked to which lifestyle choices. It is hoped that by publishing this research, people can start to make informed decisions about what they choose to do and hopefully improve their long term health as a result.
As you can see the results were quite clear that obvious things such as alcohol and smoking won't do you much good, but it's quite interesting to see the effects of less obvious things such as variations in diet.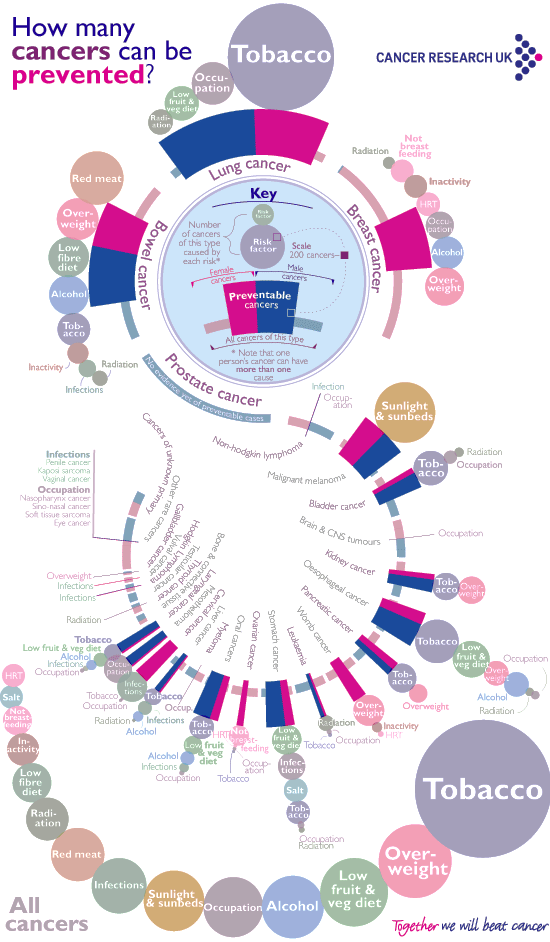 This infographic was produced by Cancer Research – leading the battle against lung cancer.