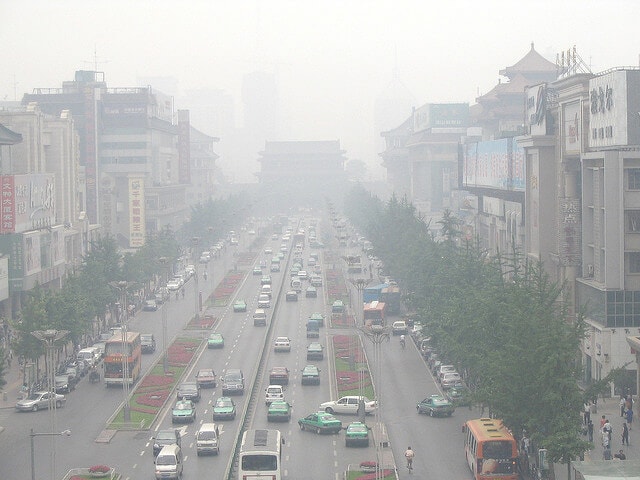 Chinese media has taken a stand on air pollution in China by calling on the government to take action against pollution, which according to the media, have reached dangerous levels in the capital city, which is home to around 20 million people.
According to the media, the air quality in Beijing reached 755 on an index measuring particulates of matter in the air. For an idea of how bad 755 is, know that the World Health Organization recommends a daily level no higher than 20 and a level of 300 is deemed to be dangerous. According to Zhou Rong, climate and energy campaigner at Green peace, 755 is the worst recorded air pollution in Beijing.
"How can we get out of this suffocating siege of pollution?" asks the People's Daily, the official newspaper of the Communist Party, in a front-page editorial, according to Reuters. "Let us clearly view managing environmental pollution with a sense of urgency."
The media's sense of urgency is apt, as the the Journal of Toxicology and Environmental Health found that a particulate matter with a diameter of 2.5 micrometers can cause cardiopulmonary disease, lung cancer and acute respiratory infection.