From rampant deforestation to unprecedented global warming, the environment's health has undoubtedly been on a downward spiral. The planet has gone through extreme environmental changes over the years. Some have been detrimental to different species and their natural ecosystems.
2022 looks no different. There's a lot at stake protecting biodiversity on the planet. Here are some of the top environmental issues that lie ahead of us in 2022:
Top Environmental Concerns
#1. Climate change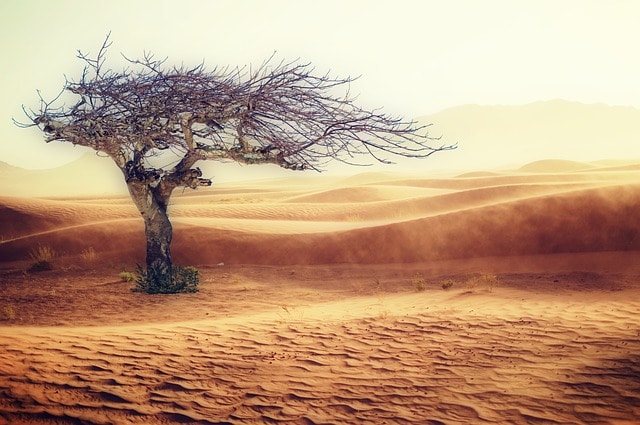 In a recent address to Member States, UN Secretary-General Antonio Guterres described 20201 as a 'crucial year' tackling climate change. He called on countries to be more ambitious and committed to cutting carbon emissions per the Paris Agreement on Climate Change.
The 2015 Paris deal proposes limiting global temperature increases to well below 2 °C above pre-industrial levels and at best 1.5 degrees. Still, the world is way off the 1.5-degree limit target – threatening a critical climate threshold.
Countries are scaling efforts to decarbonize their economies and meet the 2050 net-zero emissions target. And with the US returning to the Paris accord, there is renewed hope in tackling climate change by the world's second-largest greenhouse gas emitter.
#2. Air pollution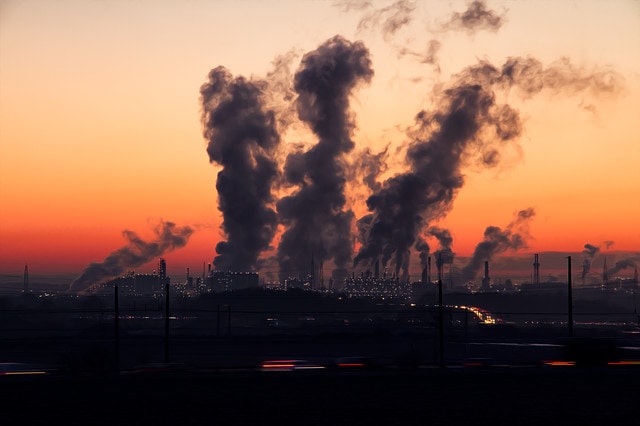 Air pollution remains one of the world's largest environmental health threats. A 2019 World Health Organization (WHO) report shows that 9 out of 10 people breathe polluted air. It further reveals that 4.2 million people die every year due to outdoor air pollution. Industrial sources and motor vehicles remain the major pollution contributors.
The advent of the COVID-19 pandemic brought attention to the role air pollution plays in spreading the virus, with studies showing a positive correlation between the two.
That said, experts are calling on countries to implement measures to reduce local emissions from airports, industries, and ports. They foresee the possibility of mass human migration to less air polluted areas in the near future as more people become more health-conscious.
#3. Loss of biodiversity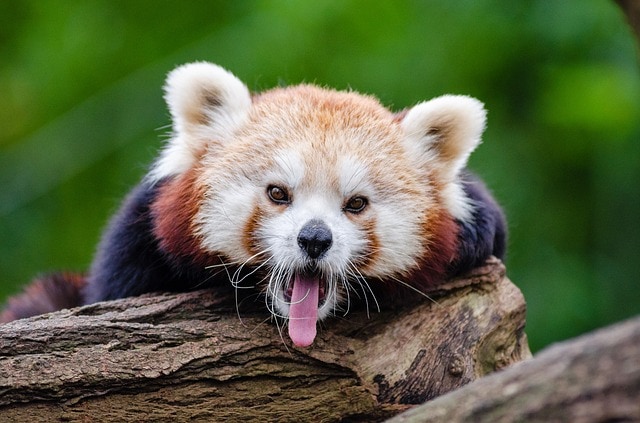 Close to 1 million animal and plant species face extinction, according to a UN report, making it one of the top environmental concerns this year and beyond. Indeed, biodiversity is experiencing an existential threat, with the UN Secretary-General Antonio Guterres warning that it's declining "at a perilous rate."
During a recent address at the UN Environment Assembly, Guterres sensitized the global need to prioritize nature-based solutions for sustainable development. The natural world is deteriorating, and scientists have warned that unless countries take drastic action, humanity could be headed towards a 'ghastly future.'
#4. Loss of tropical forests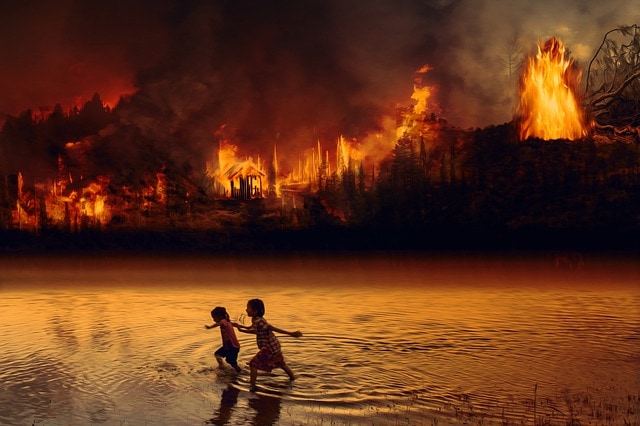 2020 presented tough challenges for tropical rain-forest conservation efforts. The year saw a vast swath of the Amazon rain forest, considered the "world's lungs," burned to the ground.
The situation was further worsened by the COVID-19 pandemic, which led to reduced spending by major forest conservation funders. Likewise, conservation livelihood models that depend on ecotourism fizzled out while NGOs withdrew from field projects. Still, deforestation pressure remains high in areas with tropical forests.
According to a United Nations Food and Agriculture Organization (FAO) report, over 420 million hectares of forests have been lost since 1990, with the global cover standing at around 4.06 billion hectares.
2021 doesn't look promising either for rain-forests. Several tropical countries are likely to carry-out mega-infrastructure projects that could accelerate deforestation. In Peru, for instance, several companies involved in logging received stimulus money aimed at reviving the forestry industry post-COVID.
The likes of Brazil and Cambodia remained mum on illegal logging and encroachment.
#5. Continued plastic pollution
Plastic pollution is no doubt one of the gravest top environmental concerns of our lifetime.
Currently, close to 11 million tons of plastic end up in oceans annually, causing great harm to animals and their habitats. A strategy report by the Environmental Protection Agency (EPA) ranked the US as the leading generator of plastic waste globally; producing about 42 million metric tons in 2016.
Experts estimate that the amount of plastic waste could hit 29 million metric tons per year by 2040 if countries take no action to curb the menace. Even as countries pledge to reduce plastic waste, the COVID-10 pandemic might hamper these efforts. The pandemic has fuelled an increase in single-use plastics, with more people ordering takeout at home.
#6. Global warming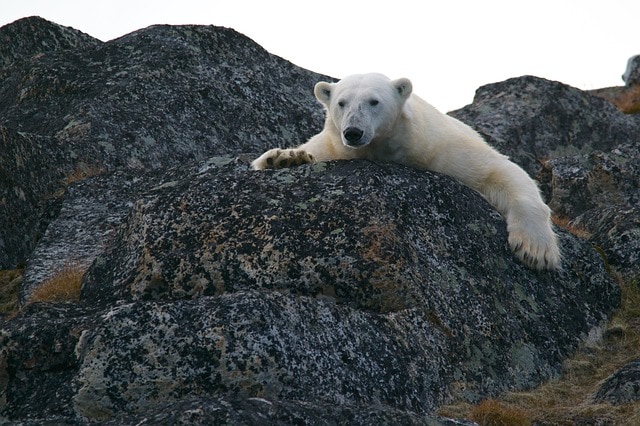 Global temperatures continue to rise each year primarily because of increased greenhouse gas emissions.
According to the National Oceanic and Atmospheric Administration (NOAA) Global Climate Summary , annual temperatures have surged at an average rate of 0.08°C per decade since 1880 and over twice that rate (+0.18°C) since 1981.
This rise brought about extreme weather events in 2020, including unprecedented bushfires in Australia, locust invasion in several African countries, a record-breaking heatwave in Antarctica where temperatures rose above 20°C for the first time, crazy wildfires in California, among others.
The US formal return to the Paris Agreement could well mean that 2021 is shaping up as a tipping point in tackling the global warming crisis. The nation is the world's second-largest emitter of greenhouse gases and now seeks to recommit its pledge to achieve net-zero emissions by 2050.
Under the 2015 Paris accord, countries committed to limiting the temperature rise to 1.5 °C above pre-industrial levels.
#7. Coral reef die-offs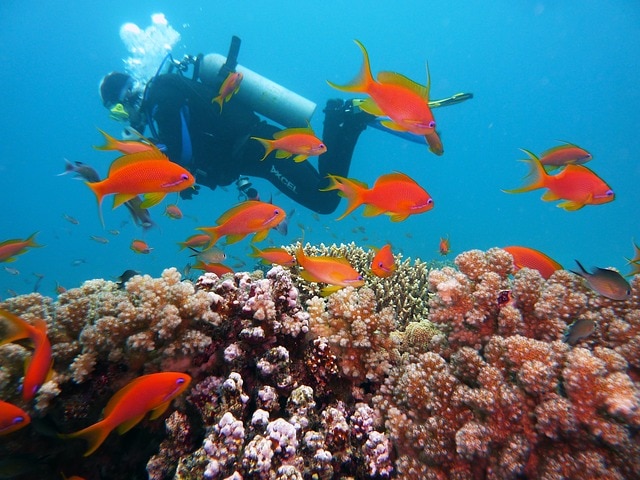 Another of the top environmental concerns that needs to be addressed immediately is the risk of extinction of coral reefs. Scientists have allayed fears of a possible wipeout of the world's reefs by 2100, adding that activities such as overfishing, ocean acidification and climate change contribute to the reefs' death.
Australia's Great Barrier coral reef has mainly been affected by rising sea temperatures, losing more than half of its corals since 1995.
With reefs providing livelihood to an estimated 500 million people through tourism and fishing, countries must protect their bio-diverse ecosystem for the sustainability of coastal communities.
Some scientists are looking at setting up coral farms as part of reef restoration efforts.