Traffic congestion remains a major issue across many European cities, thanks in part to delivery vans and trucks. This has been occasioned by the boom in e-commerce over the past few years, particularly during the COVID-19 pandemic.
However, the rise in delivery vans has brought about bad tidings through traffic congestion and carbon emissions. Vans are increasingly becoming the top CO2 emitters in the transport sector, accounting for 13% of emissions in the EU. 
The World Economic Forum projects that delivery vehicles will grow by more than a third by 2030; spelling doom for the already crowded city roads.
The rising van traffic has prompted countries to seek viable alternatives that could significantly reduce emissions and traffic congestion. It is here where electric cargo bikes could prove the solution to these problems.
Cargo bikes have been in use for many years, with many observers touting them as a revolution in last-mile deliveries. Thanks to disruptive technology, the addition of electric power has made the bikes an even more attractive proposition to delivery companies.
Safer and cost-effective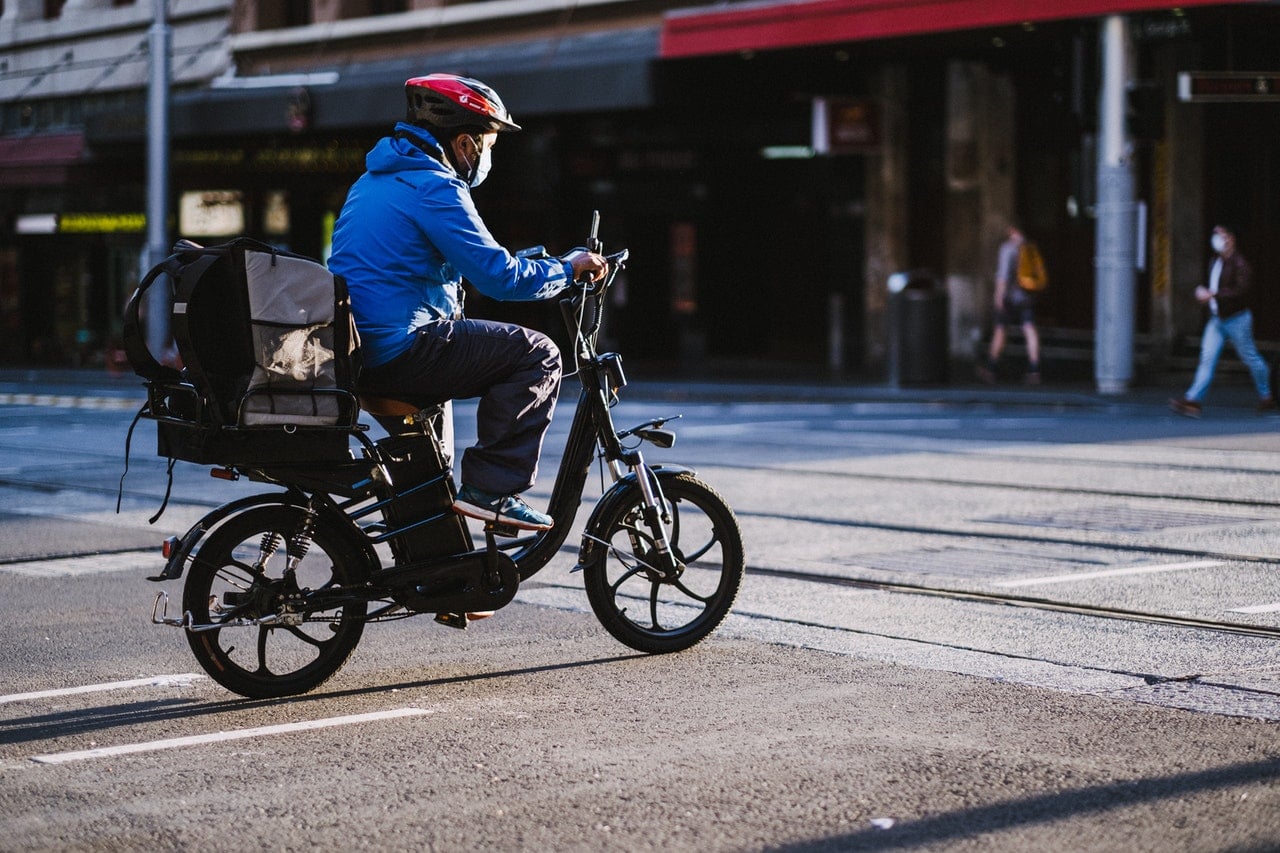 E-cargo bikes are a cleaner, safer and cost-effective mode of urban delivery. They can deliver about 50% faster than vans and cut carbon emissions by 90%. Their small footprint means they hardly spend time in traffic and take up fewer parking spaces. 
From major parcel delivery companies like Amazon and DHL to food delivery companies, businesses are warming up to electric cargo bikes for their urban freight deliveries.
The bikes are made from heavy-duty materials enabling them to deliver goods weighing about 350kgs. They may come fitted with a front rack or a rear rack. 
Most riders prefer the front rack as it is more flexible and can carry lighter goods. The lower the bike's center of gravity, the easier it is to steer it. The electric bikes can also support up to 25km/h, a speed limit imposed by EU law.
That the bikes are becoming a vital feature of the logistics landscape is no surprise given their convenience and immediacy. More importantly, businesses are deploying e-cargo bikes in numbers as they stand a huge chance to boost their brand image with customers.
Fast, on-demand delivery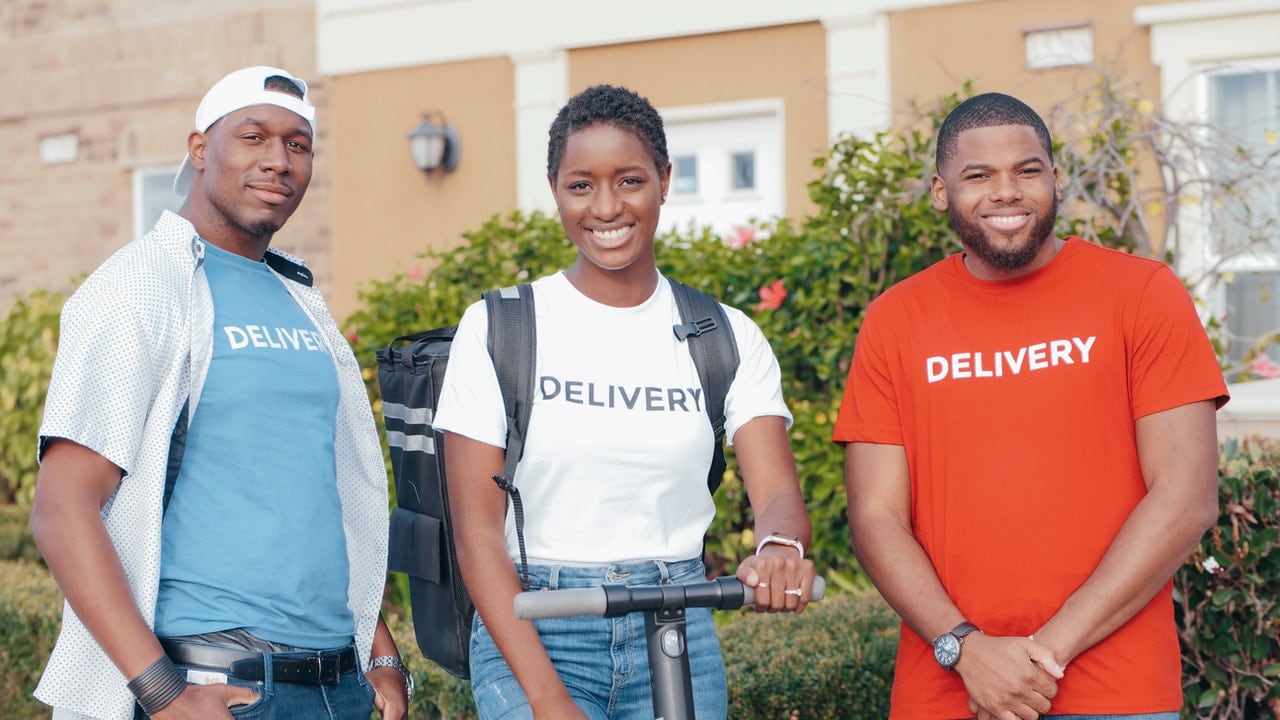 This is the case, given that customers are increasingly demanding fast, on-demand, and sustainable delivery options. Customers are likely to make a repeat purchase and pay up 5% extra on goods and services from sustainable businesses.
Many countries are laying down new policies and frameworks meant to support the electric cargo bikes market. 
Governments are now alive to the fact that these bikes could help expedite their carbon neutrality goals while improving freight efficiency. Instances of mergers & acquisitions, collaboration, and expansion by industry players are gathering pace.
Earlier this year, e-commerce giant, Amazon, announced plans to use e-cargo bikes for its last-mile deliveries. The move could herald a significant shift for the distribution and logistics industry as other companies look to devise new strategies to deliver packages to customers faster in a densely populated city.
Europe leads e-bike market share
Elsewhere, Australian startup Zoomo recently announced a $12 million interim capital to expand its e-bike subscription offerings. 
Zoomo has partnerships with Uber Eats and DoorDash to help delivery workers access e-bikes via weekly subscriptions at discounted rates. The startup's custom-designed bikes can bear over 200 kilograms of load through various cargo options. 
Europe still leads in terms of the global e-bike market share with an expected growth rate of 16.83% for 2020-2025. Germany's e-bike market, the largest in Europe, is projected to reach USD 5.84 billion by 2025. The country remains a lucrative market for e-bike manufacturers, with over 50 brands competing in the German market. 
In the US, demand for e cargo bikes is expected to rise nearly 9% for 2021-2031. Continued government support, the presence of major players, and well-developed infrastructure are among the factors that will fuel demand. 
The COVID 19 pandemic gave rise to a 'bike boom' with e-bikes and traditional bicycles witnessing unparalleled sales. The dramatic uptick in bikes saw supply chains across the globe upended thanks to the lockdown measures. Manufacturers had to limit or halt production.
Net-zero emissions
However, with the gradual resumption of activities, supply and distribution networks are expected to pick up. Many E-commerce and logistics companies will be looking to add to their electric cargo bike fleet sizes to meet their customers' demands. 
The future is green, and electric cargo bikes are a testament to this. The promise to change the face of last mile deliveries due to their fuel cost savings and local air quality improvement cannot be any more enticing. 
Observers see them as key contributors to achieving net-zero emissions by 2050.
The craze that is electric cargo bikes is only getting started. And with increasing demands for same-day deliveries by customers, these low-carbon transport alternatives are poised to become a major feature of the urban delivery landscape.