As many already know, this week marked the birth of the 7 billionth person living on Earth, and the momentous event has spurred a lot of questions: is a population of 7 billion too many? How are we going to manage our resources, water, and food? At this rate, how soon will we hit 8 billion?
These are all valid questions. Unfortunately, the sad reality is that 7 billion is not a number to celebrate. With more people come more problems – and not just a few – an enormous amount of problems. For most of these problems, we do not have the answers and there are no simple solutions.
But understanding the impact of 7 billion people is the first step to slowing our birth rate, and achieving a more balanced population.
National Geographic's 7 Billion iPad App
To coincide with the 7 billionth living person on our planet, National Geographic released an awesome interactive iPad app (that's also free!) with great information and some thought-provoking videos.
Check them out below, and if you have an iPad, be sure to download the 7 Billion app by National Geographic.
7 billion
Are you typical?
Overpopulation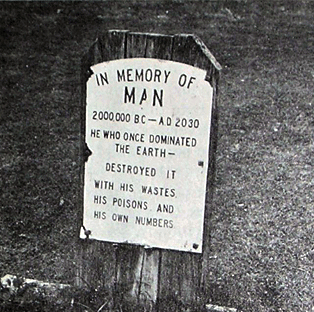 In the end, 7 billion people = overpopulation, and overpopulation is a serious issue which will affect the entire world, and everyone living in it.
And despite what people may think, combatting overpopulation doesn't mean you have to stop having kids. It's much more about educating people around the world – women in particular –  and providing them with access to resources to gain control over the number of children they have. After all, there must come a point where the world says: enough is enough. And 7 billion is enough.
However, there are serious ethical implications of attempting to control the birth rate. But for the sake of preserving the planet, should nations around the world be taking a stronger position against overpopulation?