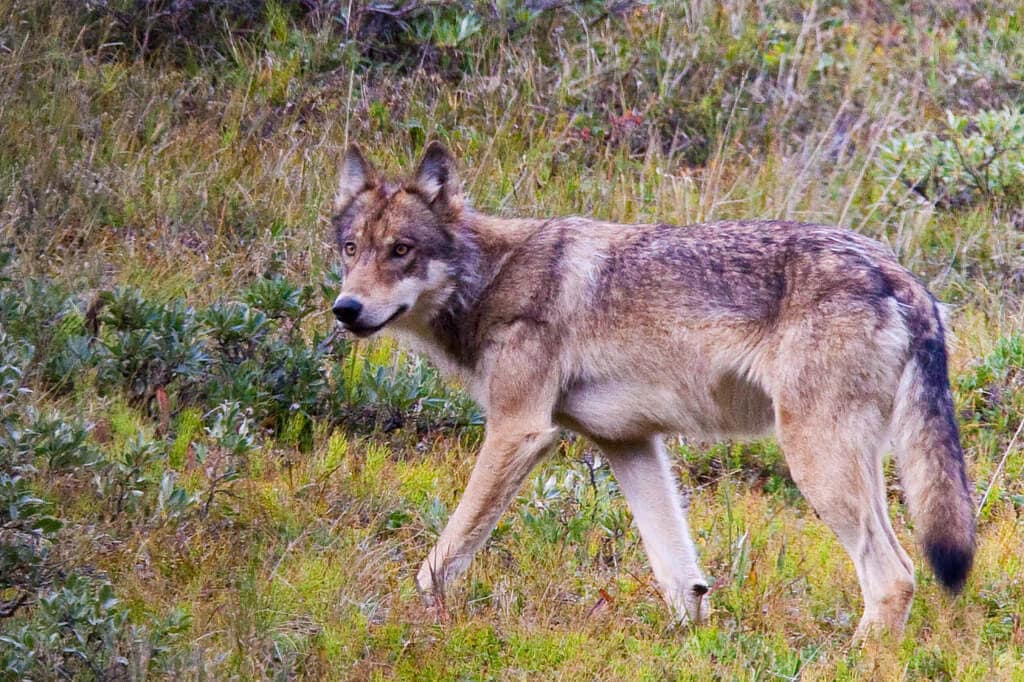 The anti-predator group Idaho for Wildlife is organizing a two-day coyote and wolf shooting derby that will award participants who bring the biggest  kills. Children as young as 10 are invited to join in.
Hunter Shane McAfee hopes the contest will raise awareness about a parasite in wolf feces he believes could be transmitted to domestic dogs, though veterinarians believe the risk of that happening is slim.
This event is the latest excuse to demonize and kill wolves, which were removed from endangered species lists in the Northern Rockies in April 2011. Since then, over 1,100 wolves have been killed in the region. Hobbyist websites such as Trapperman encourage hunters to revel in their kills, and some have posted graphic photos of wolves suffering in traps.
Less than 20 years ago, the U.S. Fish and Wildlife Service (FWS) took great pains to restore wolf populations in Yellowstone National Park and Idaho, tranquilizing young wolves from Canada and releasing them to recovery zones. These wolves have boosted tourism in the Northern Rockies and returned to a healthy population, only to have their numbers decimated again by hunting and trapping.
The current aggression toward wolves disrespects the great efforts taken to replenish their numbers. It's true that wolf predators have cost some farmers their livestock, but wolves are only acting on instincts. If the FWS was able to relocate wolves in the '90s, they could reverse the process to remove them from agricultural areas and curb problems caused by depredation. This would be a more humane solution than enabling hunters and trappers to kill them for whatever sadistic or intellectually dubious reasons they choose.
It's strange that a wolf-killing derby would aim to raise awareness of a parasite that could harm dogs. If these hunters truly care for their dogs, their desire to kill wolves seems unnatural. Wolves are so similar to dogs in their appearance and behaviors, it seems that a love for dogs would command respect for their ancestors. Unfortunately, a disconnect happened sometime in the last 20 years, and anything goes now when it comes to destroying these beautiful and iconic native creatures.
The wolf derby is scheduled in Salmon, Idaho for December 28 and 29. A petition on the topic has garnered over 9,000 signatures so far.