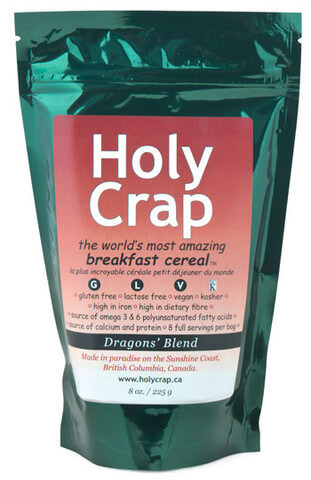 A spunky cereal named 'Holy Crap' has achieved an accomplishment that's literally out of this world.
And here's the prize: Holy Crap will be proudly available on the food menu for Canadian astronaut Chris Hadfield at his upcoming mission to the International Space Station.
As it turns out, the recommendation to submit Holy Crap into the contest was made by a smart, forward-thinking tween.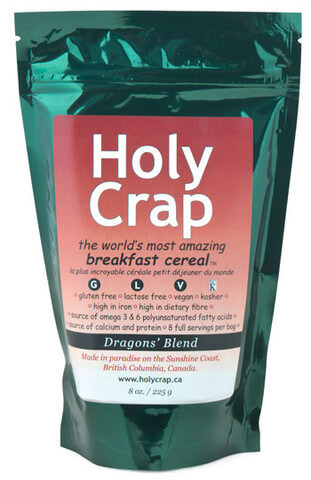 The cereal is just one of 12 Canadian foods that won the Canadian Space Agency's Snacks in Space contest.
"We're thrilled that Riley, a Grade Four Abbotsford, BC student suggested our Holy Crap cereal be sent to the International Space Station," says Corin Mullins, CEO of HapiFoods Group. "We originally developed the cereal for emergency kits because of its healthy nutritional content and long shelf-life so it seems more than fitting for it to go to the Space Station."
Contestants were invited to submit snacks that Hadfield could take on the December 19th space mission. The food items had to meet a list of criteria for suitability in space. They had to be Canadian made, have a long shelf life and be simple to prepare.
Riley's contest entry read in part, "Holy Crap cereal (this is not a joke): You add either water or milk or soy milk. It is an awesome, great tasting, very healthy snack."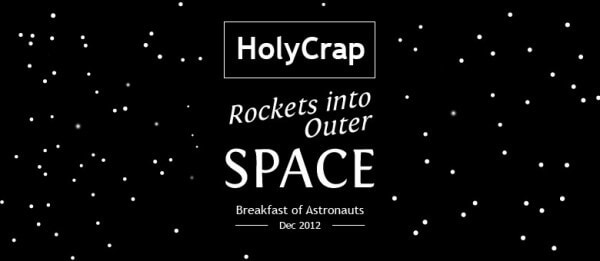 Erika Weissenborn, BSc, Nutritionist for Holy Crap Cereal says, "With the astronauts being under increased nutritional need during their missions they need foods that will not only be shelf stable and easy to travel with but also exceptionally high in calories and essential nutrients. Holy Crap is unprocessed and shelf stable, easy to pack and hydrate and created with some of the most nutrient dense foods on the planet so it is an ideal food for space missions."
Holy Crap cereal is currently available at your local grocery store … and, err, the International Space Station.