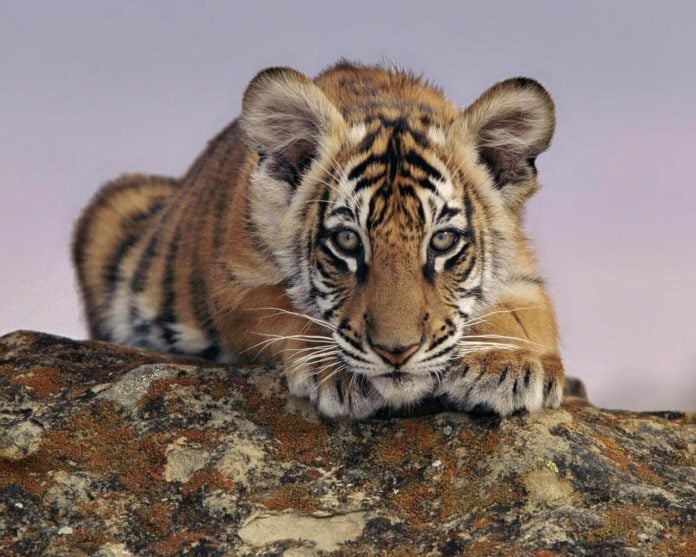 Royal Bengal tigers have faced decades of danger. They've been under threat from habitat destruction and the illegal trade of body parts. But these tiger cubs are now facing a new danger: Poachers.
In a Dhaka zoo, Reuters reports that three frail tiger cubs are lying there in an iron cage. They are the first live cubs to be recovered from poachers. These poachers had reportedly planned to smuggle the animals out of the country.
In June, residents of a Dhaka high-rise found the squeaking and grunting cubs when the animals were trying to climb up from the ground floor. Special security forces took the cubs to a private zoo, where keepers fed them with bottled milk and put them on display.
But due to health problems and stress from all the visitors, the cubs were taken to a specially designed home in Dhaka's Botanical Garden where they are being fed food imported from China.
There are an estimated 300 to 500 majestic Royal Bengal tigers in the 10,000 square km Sundarbans forest. This forest stretches across a part of Bangladesh and India. In 1997, it was designated as a World Heritage site by UNESCO.
Reports say the number of the striped cats, which usually weigh over 440 pounds when fully grown, have been falling steadily.
Security forces arrested a man and his mother for collecting the cubs and keeping them until the animals could be smuggled out of the country. Each cub was priced at 2 million taka ($24,400).
Since the rescue, the government has tightened laws for smuggling tiger cubs and imposed a seven-year sentence and a hefty fine.
Reuters says guards in the Sundarbans forest will also be armed with new guns and trained to curb poaching and smuggling.
Until recently, conservationists had been unaware of the illegal trade of tiger cubs. Reuters says this recovery operation was a kind of 'wake-up call' for organizations.
Adult tigers are prized for their skins and their body parts are used in traditional Asian medicine.