Remember Sunder, the abused Indian elephant who Paul McCartney and Pamela Anderson rallied to save back in 2012? Sunder's story seemed to be a success – after much media attention and viral petitioning, India's Forest Minister Dr. Patangrao Shripatrao Kadam ordered the elephant to be returned to a sanctuary. Activists celebrated this victory, and PETA wrote Kadam a thank you letter. Sadly, this celebration was premature. Sunder the elephant is still in chains, living in worse conditions than before.
In 2012, McCartney witnessed Sunder on a performance trip to India. The young elephant showed scars and injuries indicating regular abuse, and was shackled in the Jyotiba temple in Kolhapur for six years. Sunder is well-known thanks to McCartney's celebrity, but his case is not unique. Many Hindu temples keep and abuse elephant "mascots."
A follow-up investigation by PETA India reveals the sad truth about Sunder's current conditions. After Kadam ordered the elephant's freedom, Maharashtra Member of Legislative Assembly Vinay Kore, who had originally given Sunder as a temple gift, relocated the elephant to a smaller chicken shack, with even heavier chains that prevent the elephant from lying down to sleep. Video and photographic evidence of Sunder's continuing plight is available here.
It's unclear why Kore, the man responsible for Sunder's horrible fate, was trusted with relocating him to freedom. It seems that the Indian government was more concerned with keeping up appearances and impressing celebrities than taking some simple steps to ensure Sunder was delivered to a sanctuary as promised. Thankfully, activists from PETA India cared enough to question government statements and follow up on Sunder's condition.
This is a huge disappointment for all who celebrated Sunder's reported release. Everyone likes a feel-good success story, but a false report only hurts the animal rights cause. In this case, it enabled Sunder's abusers and the officials who looked the other way and let the torture continue. Hopefully, PETA's efforts will show these individuals that they can't get away with specious statements; they must follow through on their promises or be exposed.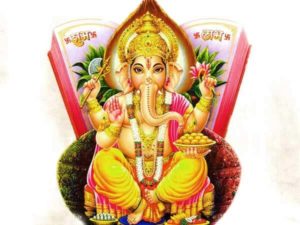 This case is a disgrace to India's traditions and values. Hindus worship the elephant-headed god Ganesh, so why are they torturing real elephants in their own temples? In a country known for its widespread vegetarianism, this type of cruelty and the cover-up surrounding it is absurd.
Readers can contact the Indian Ministry of Environment and Forests here to speak up for Sunder and all elephants suffering in India's temples.