An Ontario judge will hear a motion today on whether "Darwin" the monkey found in an Ikea parking lot should be returned to a Toronto woman.
Darwin's owner, Yasmin Nakhuda, alleges that the tiny primate was illegally taken away from her by Toronto animal control officials. The monkey has been relocated to a primate sanctuary in Sunderland, Ontario.
The Story Book Farm Primate Sanctuary is reportedly asking the judge to adjourn the case for a number of reasons, including a request for more time to gather evidence.
Earlier this month, Darwin made international headlines when he was spotted wandering around in an Ikea parking lot in Toronto. Curious customers quickly snapped pictures of him. Darwin was wearing diapers and a tiny, fitted shearling coat. Photos of the fashionable monkey quickly went viral.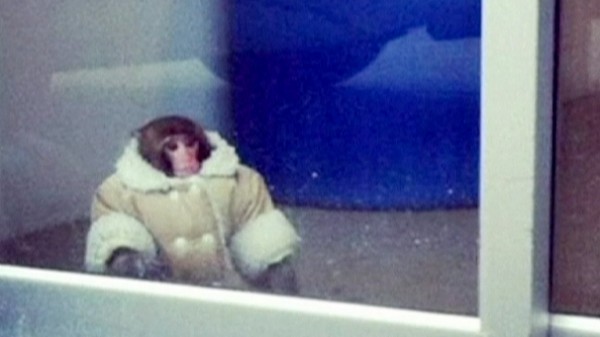 Although the 'Ikea Monkey' has made for great fodder on social media sites, the story has been a painful one for its owner.
Nakhuda has told reporters that Darwin was not just a pet, but rather, like a "child". Monkeys have more than 90 percent human DNA, giving them human-like qualities, argues Nakhuda. The real estate lawyer says Darwin was just like family.
She also claims officials never gave her an opportunity to remedy the situation after she was fined $240 for breaking Toronto's prohibited-animal bylaw.
Nakhuda has been quoted in media reports as saying: "I've spoken to a number of people in the legal community and they do agree that there is no statute allowing the city to take an animal away based on the circumstances. Hopefully, based on the law, the judge will decide that Darwin should be returned to his rightful owner."
Meanwhile, the sanctuary where Darwin is currently living has claimed that Nakhuda voluntarily handed Darwin over to animal services. CTV reports that in court filings, the sanctuary claims it now owns the monkey.