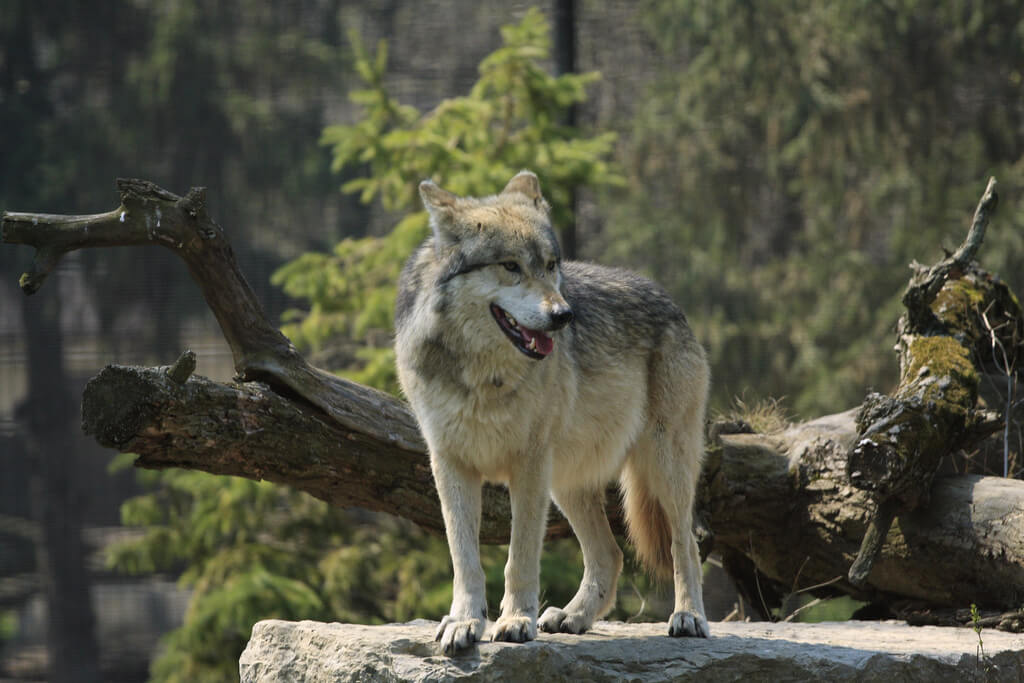 Earlier this week, we reported on a wolf and coyote derby held last weekend in Salmon, ID, that offered $1,000 prizes for killing the largest coyote and wolf. Though hunters successfully shot 21 coyotes, we are relieved to report that no wolves were harmed during the contest. Unfortunately, nothing is stopping future events of this nature now that wolves have lost protected status in Idaho.
Last weekend's derby sought to raise awareness of a type of tapeworm, Echinococcus granulosus, that is found in wolves and can transfer to livestock and pets who ingest their feces. Though wolves have become a scapegoat for this problem, the Idaho Department of Fish and Game reports that the parasite was found in Idaho sheep, and likely existed in the state before wolves were reintroduced from Canada.
Farmers blame wolves for spreading disease and hurting their livestock, but they would be wise to consider the roles of natural predators in the ecosystem. Wolves' diets typically include big game such as deer, elk and moose, and smaller animals like mice. Knowing that deer and other prey animals are responsible for the lion's share of agricultural losses, farmers should have more respect for wolves for culling these pests.
If hunters were unable to shoot a single wolf during last weekend's derby, is their population really large enough to cause concern? Maybe if they let nature take its course, they'll find that predator and prey animals do a good enough job of balancing themselves, and disturbing this balance may hurt them in the end.