The general public has never been more open on the ideas of becoming more environmentally-conscious then at this moment in our culture. Environmental groups can thank major celebrities who have a passionate voice about spreading the word on certain environmental causes. Some have made it their livelihood in "going green" and discussing ideas on helping to save our environment.
Here are the top 3 environmental celebrities of 2011:
Leonardo DiCaprio
Leonardo DiCaprio has been a long-time advocate for the United States government to implement a more green or environmental-based policies into our everyday life. He comes from a family of activists, as his mother has co-chaired several of DiCaprio's environmental projects and still remains the constant public voice of their causes to the general public.
If you live in and around the Los Angeles area, you may see Leo driving on the highway in his Toyota Prius, and he recently became a proud owner of the 2012 Fisker Karma hybrid, a new alternative automobile from Danish auto designer Hendrik Fisker of Fisker Automotives. He points out that gas prices are getting out of control, and buying a hybrid will save families approximately $ 3-to-4 thousand extra in their budget on a yearly basis.
DiCaprio has been lauded by environmental groups for opting to fly on commercial flights rather than using private jets, which are known to use far more fuel. He understands and appreciates the amount of environmental work that is being done all over the country, but he knows the work is never over.
George Clooney
George Clooney has stood alongside politicians and the public on several environmental issues, as he has even financed multiple environmental television projects to help further educate the masses. Clooney isn't embarrassed to use his celebrity status to promote his left-wing political ideals and views himself as an "old-time liberal."
One of his long-time causes has been gaining more global attention to Darfur, as he has been calling for the end of tribal wars in this region for a long time. Clooney has been disappointed that neither side has the incentive to find a resolution to their problems. He's held numerous fundraising dinners for Not on Our Watch, an organization that raises awareness on the humanitarian crisis in Darfur.
Clooney is a big proponent of cleaning up our environment, as he a primary contributor in OilChange, an organization that aims to end the United States dependence on foreign oil. He owns and operates two electrical cars, including the hybrid electric car called the Tango.
Edward Norton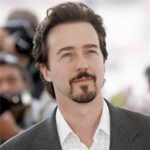 Edward Norton is best known for his hard-hitting role in American History X or as the super hero in the Hulk, but he would rather be recognized for his environmental work. Norton spends his spare time on educating the general public on solar energy, as he began a program called BP Solar Neighbors.
This organization involves other celebrities purchasing solar panels for their home, and in turn, BP Solar Neighbors will donate a panel to a family in need. The solar panels won't just benefit the environment, but also helps lower the energy bills for the homeowner. Norton is on the board of Enterprise Community Partners, a nonprofit group that is dedicated on creating affordable housing. Often, Norton has lobbied on the behalf of green housing and has even testified before Congress with the hope of gaining further support on this cause.
He feels it's necessary to stir public consciousness on environmental issues, and thankfully, they have confronted these harsh realities and are becoming more involved in these causes as a country.