When the weather warms up, it's time to celebrate with a summer party! But just because you're throwing a party doesn't mean you have to be wasteful. There are plenty of ways to have an Eco-friendly summer party.
Some people wonder if it's even possible to throw an environmentally-friendly party, and it is. It may just involve a little bit of hard work and creativity, but the following tips will surely prepare your home for a green get-together.
1. Send e-vites instead of paper invitations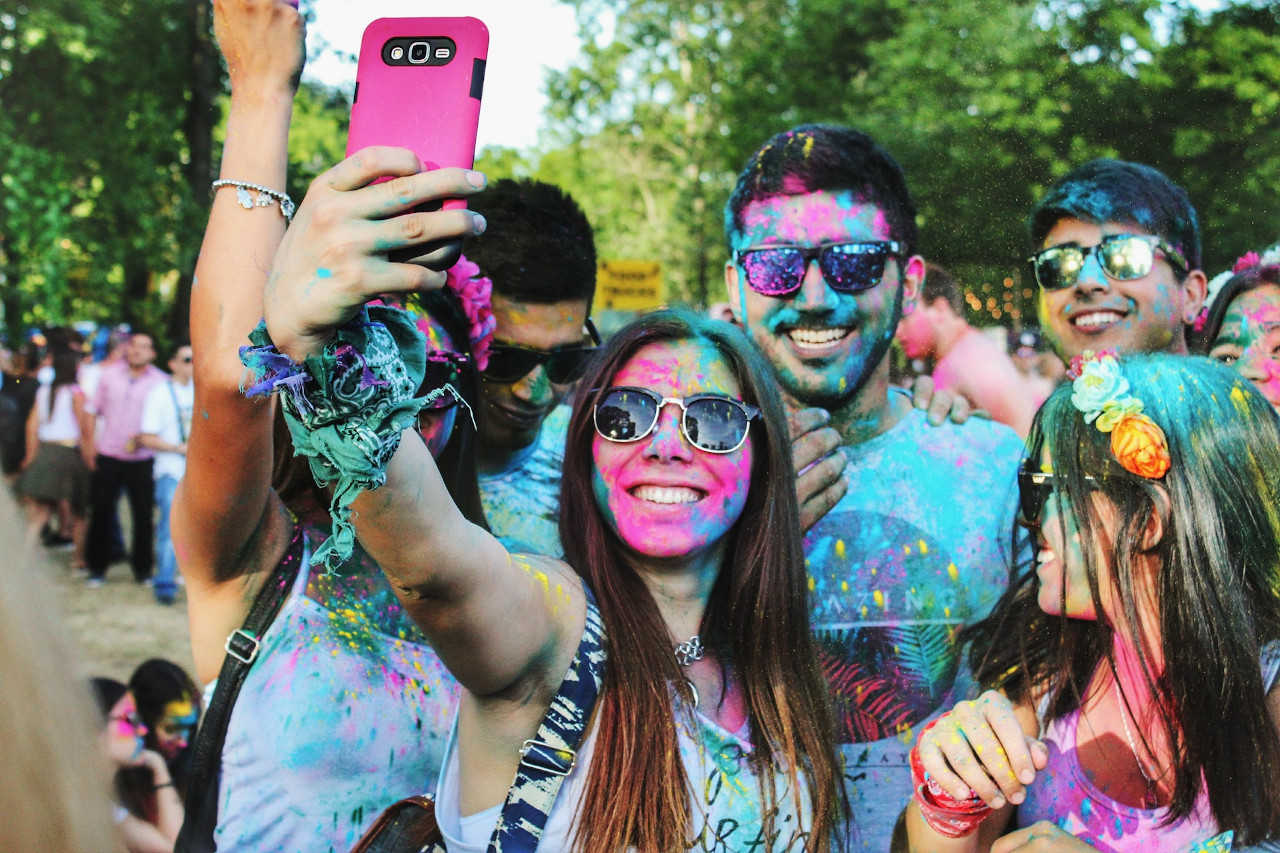 Paper invitations are fast becoming a thing of the past as more people switch to Eco-friendly e-vites. E-vites are better for the environment and easier to keep track of and manage.
Plus, they often come with handy RSVP tracking and other features that paper invitations can't offer. Here's how to use e-vites instead of paper invitations for your next party:
Choose an Eco-friendly e-vite provider (or social media platform). Several excellent options are available, so take some time to research your options and find the right one.
Next, create your invitation. Be sure to include the essential information your guests need, such as the date, time, location, and dress code. You can also use your e-vite to provide links to maps or directions if required.
If you want to get more personal, you can always send a simple email, or you can design a fancy invitation and send it via email or social media as a JPG or PDF.
Finally, send out your invitations and wait for RSVPs to roll in. You've likely saved a few trees in the process!
2. Use real or biodegradable dinnerware
Summertime means barbecues, pool parties, and picnics galore. However, all the paper plates and plastic utensils can add up, resulting in a lot of waste. One way to reduce waste (and save money) is to use reusable or biodegradable plates, cups, and utensils at your summer parties.
Many Eco-friendly options are available from bamboo, palm leaf, or sugarcane. Not only are these products better for the environment, but they're also often sturdier and more attractive than their disposable counterparts.
Plus, your guests will appreciate not having to worry about disposing of all that waste at the end of the party. So next time you fire up the grill, ditch the disposables in favor of some reusable or biodegradable options. It's a small change that can make a big difference for your pocket and our planet.
3. Choose local, seasonal food for your menu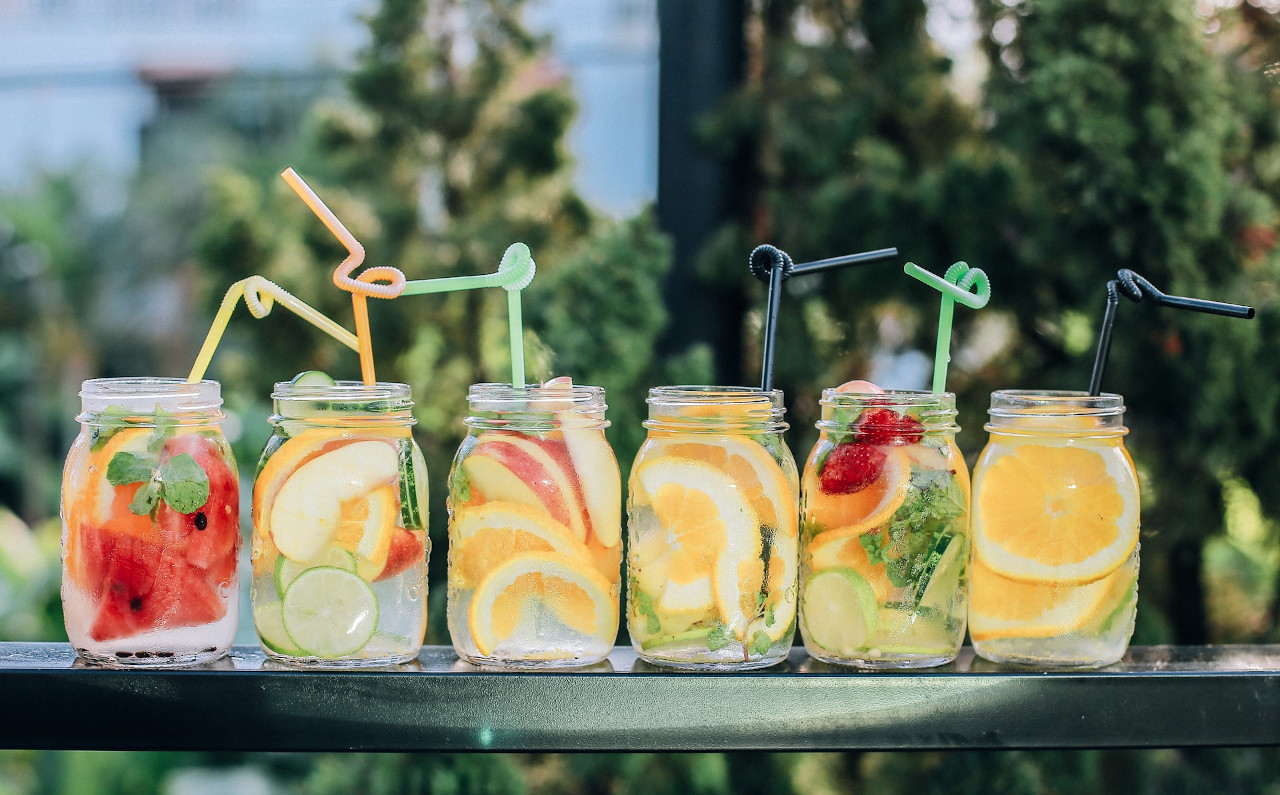 One way to reduce your party's footprint is to focus on local and seasonal ingredients. In the summer, that means sun-ripened fruits and vegetables are picked at the peak of their flavor.
Not only will this make your menu more delicious, but it also reduces transportation emissions since the food won't have to travel far to reach your plate. To find out what's in season near you, check out your local farmers market or do a quick online search.
Once you've got your list of seasonal ingredients, you can start planning your menu. Keep it simple by showcasing the food's natural flavors, or get creative with grilled veggies, fresh fruit salads, and homemade ice pops.
You may even get lucky and be able to use herbs or vegetables from your own garden.
By choosing local and seasonal ingredients, you can give your partygoers a taste of the best that summer has to offer while supporting local farmers and the planet.
4. Serve organic wine and beer
More people are interested in organic food and drink, including environmentally-friendly wine and beer. There are a few reasons why organic wine and beer may be a good choice for your next party.
First, organic farming is better for the environment. It uses less water and energy and helps preserve topsoil. It's also better for the health of both animals and humans.
Animals raised on organic farms are not given hormones or antibiotics and are typically allowed to roam freely outdoors. As a result, they are less stressed, which leads to higher-quality meat and dairy products.
Finally, organic wines and beers have a cleaner flavor because they are made with fewer chemicals and synthetic ingredients.
5. Use solar power for lights and decorations
While summer events are fun, they can also be quite expensive, especially when powering lights and decorations. However, there is a way to reduce these costs while also being environmentally friendly.
Solar power is a renewable resource that is free to use once you have installed the necessary equipment. For lights solar-powered string lights are a popular option. They are easy to set up and don't require an electrical outlet.
Solar-powered decorations are also available, including lanterns, fountains, and tiki torches. Using solar power for your summer party or gathering is a great way to save money and reduce your environmental impact.
6. Have fun with Eco-friendly games
If you are looking for ways to make your party more Eco-friendly, there are several fun games you can play with minimal impact on the environment.
One popular option is a scavenger hunt. This can be done by hiding items around the yard or neighborhood for guests to find, using only recycled materials.
Another fun game is a water balloon toss. The game can be played with recycled water balloons and doesn't require any additional resources.
If you're looking for a game that's a little more low-key, try lawn darts. This game is perfect for groups of adults or older children and can be enjoyed even if you don't have a lot of space in your yard.
All you need is a flat surface and a few lawn darts, and you're ready to play.
7. Use natural mosquito and insect repellents
There are a variety of natural mosquito repellents you can use to keep these pests at bay. One of the most common ingredients in natural mosquito repellents is citronella oil, which is derived from lemongrass.
The oil works by masking the scent of human skin, making it difficult for mosquitoes to home in on their target. Other essential oils used as mosquito repellents include eucalyptus oil, lavender oil, and peppermint oil. These oils work similarly to citronella oil, making it difficult for mosquitoes to detect human skin.
In addition to essential oils, other naturally occurring substances such as pineapple juice and garlic can also help to repel mosquitoes. When applied topically, these substances create a barrier that helps keep these pests at bay.
Conclusion
So there you have it, some tips for throwing an Eco-friendly summer party. By following these tips, you can have a great time while also being kinder to the planet. So get planning and enjoy the season!