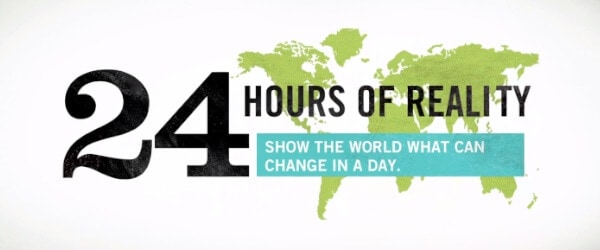 This week, Al Gore hosted a live-streaming environmental event that spanned the globe and asked everyone to take a dose of reality and accept that climate change is really happening.
As part of the 24-hour global event, Gore and the the Climate Reality Project put together a series of great videos, which have been appended below.
In case you missed it, here are the highlights from 24 Hours of Reality.
Doubt
Climate 101
Grassroots
And if you're looking for some more in-depth coverage and longer videos, be sure to check out the official Climate Reality Project website, with hours of the streamed video saved for your viewing pleasure.