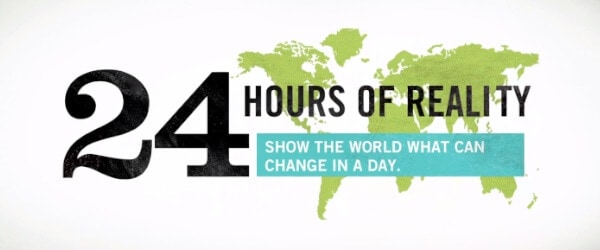 In case you didn't catch their awesome banner ad campaign popping up all over the internet today, be sure to watch the live stream below, or head over to the Climate Reality Project's website to catch the live stream of 24 Hours of Reality, hosted by Al Gore.
What is 24 Hours of Reality?
Here's the gist:
24 Hours of Reality is a live-streamed global event taking place on September 14, 2011, that will unite people around the world to spread the message that something needs to be done about the climate crisis, and the subsequent environmental catastrophes we have all been witnessing as a result of it.

Events in every time zone around the world will be broadcast over the internet, and will feature Al Gore, climate scientists, celebrities, and everyday people who want action to be taken to help our environment.
So what are you waiting for? GO watch the live stream now!