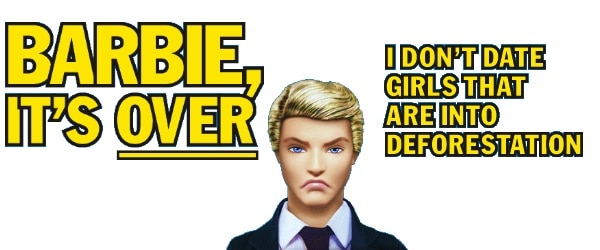 The newest target in Greenpeace's sights is none other than Mattel, the producer of Barbie and Ken dolls, for their involvement with deforestation in Indonesia. Mattel's packaging for the famous dolls comes from a company called Asia Pulp and Paper, who have been tied to deforestation efforts in the Indonesian Rainforest, home to animals like elephants, tigers, and orangutans.
Watch the clever anti-deforestation ad produced by Greenpeace below, and let us know what you think of Mattels' involvement in rainforest destruction in the replies.
Take action at Greenpace's anti-deforestation Mattel site.