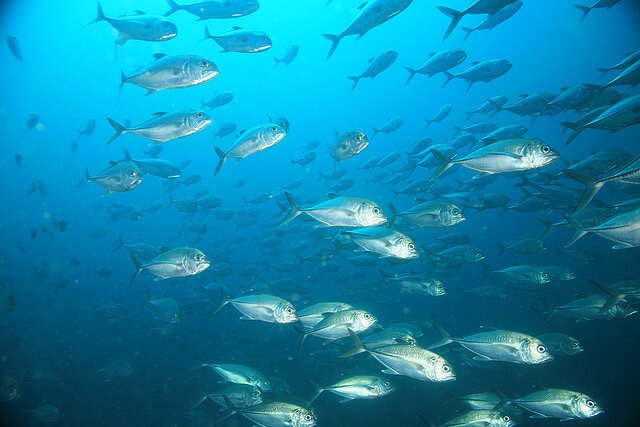 To celebrate the release of the breakthrough documentary The End Of The Line on DVD, we've teamed up with Docurama films to give away a copy.
The End Of The Line has been called "The inconvenient truth about the impact of overfishing on the world's oceans" and has been awarded the Official Selection 2009 Sundance Film Festival, Official Selection 2009 Hot DOcs Toronto Film Festival, and Official Selection 2009 Seattle International Film Festival.
If you're not aware of this new film by Rupert Murray and narrated by Ted Danson, check out the official trailer below, and recent news postings on the film's release, and come back to answer this question:
In what year does the film predict our oceans will run out of fish?
The answer can be found at one of the links below. Be the first to post your answer in the comments and we'll ship out your DVD!
Celebrities Get Naked To Raise Awareness About Bluefin Tuna
The End Of The Line to Promote Fish Farms
Congratulations to Colleen for winning the DVD. If you'd like to purchase your own copy of this documentary, visit their official website.