To assist in promoting the upcoming film adaptation of the Dr. Seuss classic The Lorax, the United States Department of Agriculture Forest Service has created a PSA featuring characters from the film, which encourages kids to explore nature and discover the forest. Check it out below:
Getting kids outdoors
The USDA's involvement in promoting the movie serves a great purpose in encouraging kids to get outdoors. The cause for concern, as stated by the U.S. Forest Service, is that:
over 245 million Americans live reasonably close ( within 100 miles ) of a National Forest or Grassland, but kids in the U.S. spend 50% less time outdoors than they did 20 years ago
kids who play outside have lower stress levels and more active imaginations
outdoor exercise helps children grow fitter and leaner with stronger immune systems
kids who play outside often will likely mature to be environmentally conscious adults
The Lorax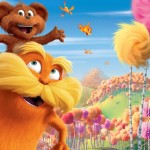 For anyone who is unfamiliar with the story of the Lorax, it's about a creature who fights against deforestation and environmental protection. It was first published in 1971, and its theatrical release is scheduled for March 12, 2012.
It looks like the film will do the book justice, and help spread the original message conveyed by the book. Watch the official trailer for the movie below, and be sure to visit DiscovertheForest.org to experience the outdoors, as Dr. Seuss would have wanted.
[youtube https://www.youtube.com/watch?v=-QVCIDVeelA?rel=0]