Leonardo DiCaprio
He has all the money in the world, yet staunch activist Leonardo DiCaprio refuses to fly anywhere on a private airline, setting him aside from the many other Hollywood stars. He flies commercially, albeit first class and drives the ultimate in green vehicles – a Fisker Karma. He is also currently writing and producing a film about global warming and has pledged $1 million to save the tigers via animal rights group WWF – that's some promise.
George Clooney
There are celebrities who simply put their name and face to green companies and then there are the ones which actually OWN an environmental business. George has ploughed many of his surplus millions into developing a way for America to be self-sufficient when it comes to oil supplies. He is also very passionate about human rights, so passionate in fact that he recently found himself being arrested for campaigning against the plight of Sudan children. When being handcuffed, he was quoted as saying, "Stop raping them and stop starving them. That's all we ask." On top of all this, he is also the proud owner of an eco car, the electric Tango.
Julia Roberts
Julia wouldn't be seen dead without the number one green celebrity accessory, a hybrid car. However, she goes one step further and actually owns an eco home, full of energy saving devices and a roof covered in solar panels. She is a spokesperson for renewable energy company Earth Biofuels and is also the face of the campaign to protect New Mexico's Valle Vidal wildlife sanctuary from oil drilling. Her efforts have been noted and in May this year she was honoured at the Bring Back the Beach gala in California.
James Cameron
A little known fact is that Hollywood director James Cameron used his blockbuster film Avatar to promote the plantation of thousands of trees around the world. In partnership with Earth Day Network, the director set up a charity called the Avatar Home Tree Initiative which pledged to plant one million trees which they have exceeded several times over. Cameron also drives the obligatory hybrid car and has an eco home which can practically run itself. He has several other eco friendly projects in the pipeline and can definitely be considered as one of the main Hollywood players when it comes to the environment.
Robert Redford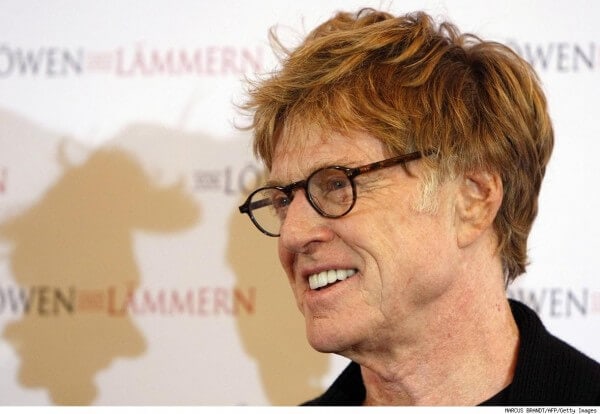 The original celebrity activist, Redford has been campaigning against green issues since the 1970's and long before the world went crazy about global warming. To date, he has donated a huge amount of money to various causes, is campaigning for the Arctic National Wildlife refuge, donated land, made documentaries on the subject, attended many conferences and seminars and has even appeared in Time magazine named as a 'Hero of the environment.' He is a loyal supporter of Greenpeace and uses any publicity opportunity he can to bring awareness to environmental issues.
It's not just the big actions that count – its better to make a small difference than no difference at all. Simple changes to your lifestyle can make a notable difference to your carbon footprint and helps to reduce the impact on the environment.
We urge you to think about the simple and effective changes you can make to your lifestyle to make a difference, big or small, to support a better future for us all. Pay it forward – inspire at least one other person to do the same and ask them to pass it on. Arguably one of the most impactful things you could do to make a difference and help change the world.