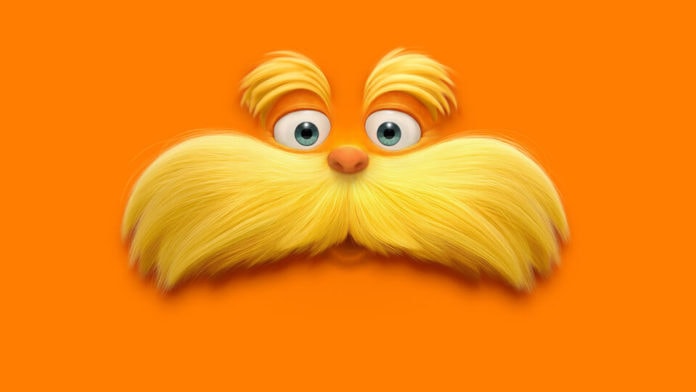 It's the start of a brand new school year. And what better way to connect children to their natural surroundings than with an interactive media campaign, featuring a beloved character?
The new program consists of a partnership between the U.S. Forest Service, the Ad Council, Universal Pictures and Project Learning Tree. It has created an educational curriculum that features a character many children will recognize: Dr. Seuss' The Lorax.
The program is available on the "Discover the Forest" website. It features newly designed content and materials for the classroom and families. And is broken down into two sets of educational kits.  With the support of Universal Pictures, all of the content features characters and imagery from Dr. Seuss' The Lorax. The film is an animated adaptation of the classic tale of a forest creature who shares the power of hope and "speaks for the trees."
The partnership says the Lorax and his forest friends are the perfect candidates to encourage children to explore and enjoy nature everywhere.
For teachers looking to introduce environmental issues to their classrooms, a downloadable classroom guide is available (PDF). All individual activities feature hands-on lesson plans developed by Project Learning Tree.
Parents, mentors, and families can also download lesson plans that teach information about plant and animal development and the benefits of forests.  Interactive activities allow children to learn about ecosystems, sustainable management of natural resources, planting trees and much more.
"This public-private partnership is an example of how we can collectively reach the minds and hearts of our children," said Safiya Samman, director of the U.S. Forest Service Conservation Education program. "By engaging them with an indomitable character whose love for nature as his guiding principle, we can connect children to the land and help them identify their role as land stewards."
The Discover the Forest campaign was initially launched in 2009. It's goal is to instill a life-long love for nature in children and to encourage children and their families to experience everything that our natural surroundings have to offer.
According to the U.S. Forest Service, more than 245 million Americans live within 100 miles of a national forest or grassland. But children in the U.S. spend 50 percent less time outdoors than they did 20 years ago, according to the Institute for Social Research at the University of Michigan.
There is research out there to suggest that children who play outside have lower stress levels and more active imaginations. They also become healthier, develop stronger immune systems and are more likely to become environmentally conscious in the future.
Quick Links