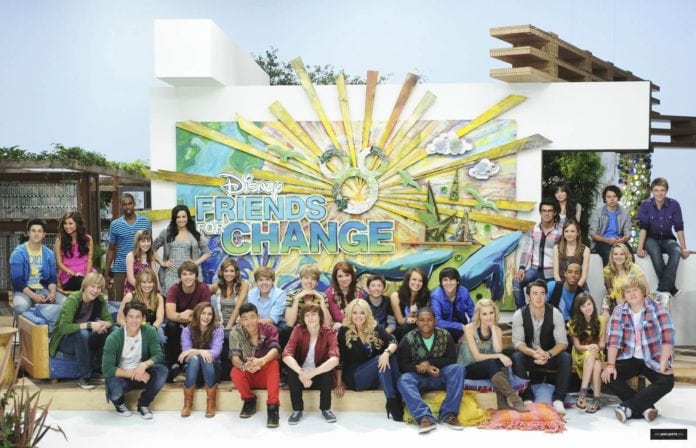 The future of our world and our environment are in the hands of the youth. Children are easily impressionable and often take after their role models.
Disney, the multi billion dollar industry, caught onto this fact and created the pro-social green initiative. The project wanted to encourage children to care about environmental issues and to take actions on improving the environment.
In 2009, Disney made a short video campaign featuring young stars such as the Jonas Brothers, Miley Cyrus, Selena Gomez, and Demi Lovato. The video encouraged children to make a positive impact on the world through big and small changes, such as turning off the lights or recycling.
It is unclear whether Disney launched this initiative as a way to shed a positive light on the industry or if they genuinely care about the environment as a whole. What is clear is that their idea has been successful.
Within just two years, about 2 million dollars have been donated to Disney's Project Green. Kids are becoming more aware of environmental issues and ways to help out the environment. Through using teen icons to build up hype on being eco-friendly, Disney has created a generation of kids of the most environmentally conscious children.
The initiative started out locally in Orlando, with programs encouraging children to participate in community events such as planting trees in Orlando, engaging in recycling at home and in the amusement parks, and learning more about the environment through educational programming.
What's even more impressive is that Disney was able to take the local campaign and turn it into a global campaign. They have raised around 1 million dollars to help out with 25 different environmental projects in the world.
So far, more than 2 million children have pledged to make a difference by cutting down on over 70,000 tons of carbon emissions and 2.4 million pounds of trash.
Something we can all take away from Disney's great marketing scheme is that all our hope for improvement lies within our youth. It is up to us to set a good example and teach young children the importance of being eco-conscious.
We might not be as hip or cool as Miley or the Jonas Brothers…but children look up to us as well!