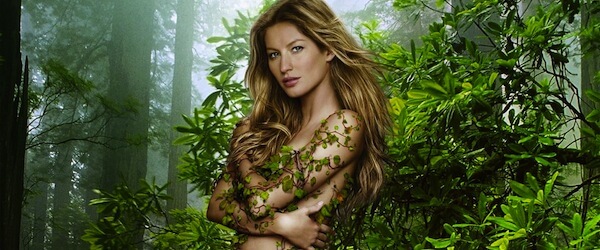 In its first style-specific initiative ever, the UN and its Global Compact division have reached out to leading players in fashion to help the industry move towards a more sustainable future.
Teaming up with NICE (the Nordic Initiative Clean and Ethical under direction of the Nordic Fashion Association), the initiative –which will be officially launched May 3 at the Copenhagen Fashion Summit-– was developed under UN Global Compact's commitment standards for aligning business operations and strategies with universally accepted principles in the areas of human rights, labour, environment and anti-corruption.
"As an industry facing serious and widely publicised social and environmental challenges, the fashion and textile industry is uniquely positioned to launch a sectoral initiative," said Georg Kell, executive director of the UN Global Compact.
As the style and sustainability industries prepare for this colossal summit, guest and speaker confirmations are rolling in to include Helena Helmersson, Head of CSR, H&M; Rick Ridgeway, Chairman of Sustainable Apparel Coalition and Vice President of Environmental Initiatives, Patagonia; George Kell, Executive Director, UN Global Compact; and Galahad Clark, CEO, Terra Plana.
"Fashion has historically had the capacity to affect the society as a whole, and therefore fashion is a great place to start building a new creative future aligned with the ecosystem we are all a part of," added Eva Kruse, chairman of the Nordic Fashion Association and CEO of the Danish Fashion Institute.
The effects of 'fast fashion' production on our ecosystem are huge. Cotton crops alone use up 22.5% of all the insecticides used globally, without even taking into account post-picking processes like bleaching and dyeing. Pesticides harm wildlife and cause toxins that affect garment workers, and bleach and colouring textiles can damage the health of both people and the environment. Tonnes of clothing get added to landfill sites each year and their construction overuses natural resources like water. (Fibre2Fashion)
"We look very much forward to engaging leading experts and leaders of international fashion companies in the work of creating a meaningful and ambitious tool for the global fashion industry," said Kruse.