LED lighting continues to lead the way in usefulness and ingenuity. Both interior and exterior applications of high-quality, sustainable LED lighting, are making a difference in how we see the world.
It is not hard to recognize the superior clarity of LEDs when compared to incandescent lighting. Brighter light, low maintenance, and affordable, LED manufacturers have many new improvements for even more applications, on the horizon. Here are the top benefits of LED lighting.
Security when it is Needed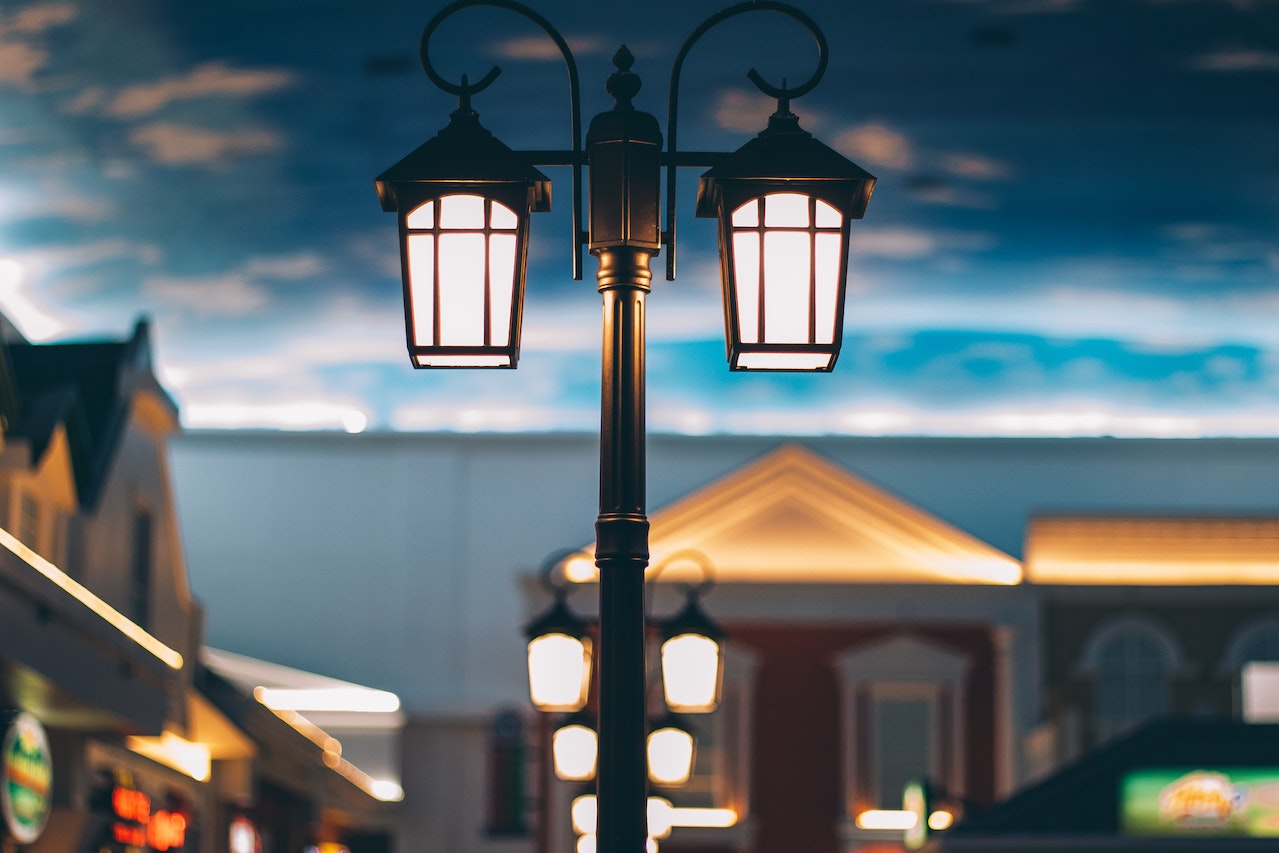 Parking lots, service stations, parks, and pedestrian areas require well-lit areas for safety and security. The bright light attracts visitors and employees with a comforting appeal.
Low-lit areas can cause a fear of the shadows and for good reason. Predators are known for taking advantage of civilians when lights are inadequate. College campuses and parking garages are finding that the installation of LED lighting can save up to 80% on lighting and maintenance, plus provide security for the public.
Landscape Lighting
Spending thousands of dollars on landscaping can make your home stand out with sweeping bushes and plants. Being able to enjoy the scene is even more appealing when LED lighting is used to highlight the area.
Both landscape companies and lighting contractors are becoming increasingly aware of how the use of different types of low and high-voltage LEDs can have a significant impact on the overall design and ambiance of a yard.
Being able to enjoy and appreciate the beauty of nature can be highlighted, well into the evening hours, when LED landscape lighting is part of the plan.
Creating an Aesthetic Residential Atmosphere
LED lighting has revolutionized the way we light our homes. With LED lights, there are no more dimly lit areas that can bring down the aesthetic appeal of a room. The use of LED lights can provide various lighting options ranging from soft, controllable recessed lights to chandeliers and pendants.
LED lights offer improved lighting quality and can be used for both tasking and entertaining, making them an excellent addition to any residential atmosphere.
Apart from the aesthetic appeal, LED lights can also help eliminate dangerous spots when walking. Step and wall lights are ideal for providing just the right amount of light needed to remove dark areas, making them almost unnoticeable due to their low voltage.
With LED lights, homeowners can create a cozy atmosphere with just the right amount of lighting, providing any type of mood they desire.
Additionally, LED lights offer significant energy savings, making them a cost-effective and environmentally friendly lighting solution. For instance, an LED bulb can last up to 25,000 hours, while a traditional incandescent bulb only lasts up to 1,200 hours. This means that homeowners can save money on replacement costs and reduce their carbon footprint.
Newest Appeals
Residential down-lighting and flood lights are making their presence known quickly. No longer are LEDs limited to small gadgets and lighting for vehicles. The lack of infrared heat and the longevity of LEDs are driving homeowners, contractors, and engineers to ask for the latest models available.
The cost factor, alone, separates LEDs from past traditional lighting methods. While the designing potential is exceeding the demands put upon the LED manufacturers, the amount of energy saved is what attracts commercial and government entities.
LED lighting has proven that you can make a better light bulb. The efficiency is still improving, with new data on testing, coming out regularly. While the commercial sector is sold on overall energy savings, residential clients have been a little slower to respond.
But as time rolls on, you will see the incandescent bulb fade away, making room for the better benefits that LED lighting has to offer.