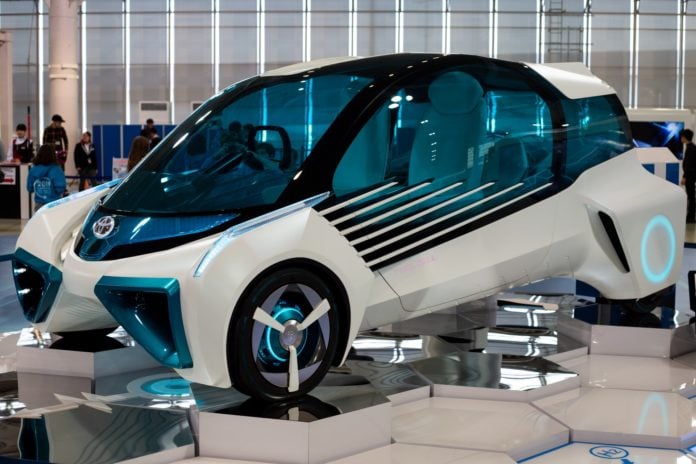 In a press release issued last week, the BMW Group and the Toyota Motor Company announced the finalization of a partnership within which the two automakers will work together towards four goals that will further the agreement's principal objective of sustainable mobility. One of the goals identified in the release is the development of a fuel cell system. The automakers hope the system, which necessarily includes a fuel cell stack, hydrogen tank, motor and battery, will be completed by the year 2020. To achieve this, the German and Japanese companies have agreed to share technologies in the coming years.
In addition to the development of a fuel cell system, BMW and Toyota will also work together towards improving the global hydrogen infrastructure, which as they rightly conclude, is "necessary for the popularization of fuel cell vehicles."  The other three goals of the agreement include the design of a mid-size sports car concept, the development of lightweight technologies for vehicle bodies, and a joint research effort into creating a lithium-air battery that's energy density will exceed the densities' of  the lithium-ion batteries that are currently used in hybrid vehicles.
In a separate, but similar effort, Daimler AG, The Ford Motor Company, and The Nissan Motor Company have also entered into an agreement to develop a fuel cell system (you can read the press release here).  In collaborating, the automakers hope to both lower the cost of H2 vehicles and speed up their availability. With a target completion date of 2017—three years before Toyota's and BMW's—the overarching goal of the agreement is to market the first mass produced, affordable, and zero-emission fuel cell EV. Like the agreement between Toyota and BMW, these three automakers will share technology in order to develop the several necessary components of a fuel cell system. They plan on also working together to find solutions for the infrastructure obstacles standing in the way of fuel cell vehicles.
What's a Fuel Cell Vehicle?
Fuel cell vehicles are powered by hydrogen, and have long been thought to be the answer to the world's diminishing oil reserves and increasing pollution levels.  Because fuel cell vehicles are far more efficient than traditional combustion engines, and because the hydrogen that's used to power them can be extracted from an abundant resource—natural gas—fuel cell vehicles are thought to be a far more sustainable form of transportation than vehicles with traditional combustion engines. Additionally, fuel cell vehicles do not emit harmful exhaust—they only emit water—and therefore, they're not toxic  to our environment.
Like mentioned above, however, currently we lack the infrastructure to make fuel cell vehicles viable options for most people. Only in communities where natural gas filling stations exist can people turn to fuel cell vehicles for their daily transportation needs. Take a look at this map to see if there are any natural gas stations near you.