We all like to know we're doing our bit to help the environment, but what about the big stars on this planet? We might not be able to make a huge difference ourselves but surely, with all that money they can really make a difference?
Here are top three celebrities who, in my opinion, have worked the hardest for our wonderful world…
Richard Branson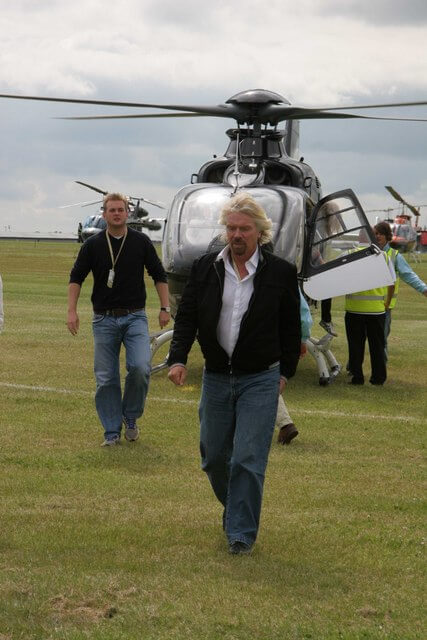 Image by Smith
He is one of the richest men in Britain and owns the whole Virgin empire, so why should he care about the environment?
Well, a few years ago he didn't care at all. In fact, he denied that global warming was even real!
Since 2006 though he has seen the error of his ways and has vowed that all profits from his Virgin airlines and rail transport businesses will be poured into environmental research. He is now heavily involved with the Picnic Green Challenge, an annual competition for the best, new, green initiative.
Gisele Bundchen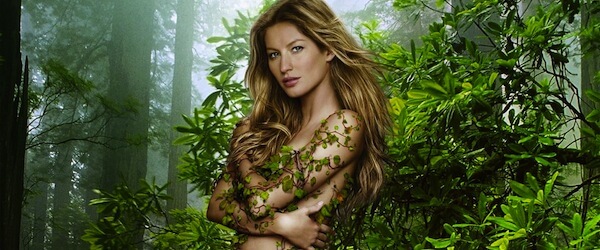 This mega-model was hailed the Best Green International Celebrity in December 2011, winning the online poll by a large margin thanks to her work in ecological conservation and education.
Through her eco-friendly flip-flop line (Ipanema Gisele Bundchen) the supermodel has raised funds for conservation efforts in the Amazon and Atlantic Rainforest.
She also launched the Clean Water Project with her family, whose mission is to restore vegetation and basics in her hometown in Brazil.
In 2011, Harvard's Center for Health and Global Environment named her the year's Global Environmental Citizen, and in January this year she made her first official visit to Africa as Goodwill Ambassador for the United Nations Environment Program.
Mel Gibson
He may be an A-lister with a whirlwind of tantrums and socio-political beliefs, but he definitely does a lot for the environment to redeem himself.
He was one of the first supporters of the electric car, the EV1. He has also been involved in donating money to the El Mirador Basin Foundation which works towards preserving Central America's rainforest.
After this, he moved onto supporting the Malaysian company Green Rubber Global. This company recycles tires and Mel's contribution helped the company expand enormously.
__
So whether you ensure you keep things switched off or never forget to do your plastic recycling, remember you're not the only one who cares. Celebrities are supporting major causes all over the world, and we should give them credit for it!
Do you have a favourite celebrity that cares about the environment?