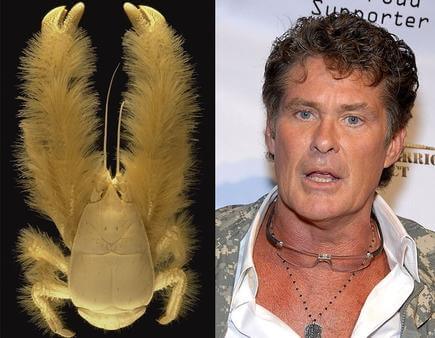 The buzz in bug science has gone Hollywood: recently a handful of celebs were honoured with namesake creatures, including the Robert Redford horse fly—named as such for its robust golden body.
A few years ago, Stephen Colbert got a card in the mail that read: "What has six legs and is way cooler than a spider?" after putting out a request/taunt/challenge to the science community to name something "cooler than a spider" after him.
The result was the Agaporomorphus colberti – sent to the talk show host as a framed print with an announcement of its naming for his 45th birthday.
"His top choices were a giant ant or a laser lion. While those would be cool species to discover, our research involves beetles, and they are 'way cooler' than a spider any day," an entomologist from Arizona State who was involved in the gifting said.
The Hasselhoff deep-sea crab was discovered just recently hovering around sea vents with its mass amounts of "silky blond fur" swaying in the currents, while Robert Redford's namesake beetle was found next to bathers by the hundreds in some hot springs in Idaho—so "teeny, tiny" that scientists almost bypassed all 500 of them in the 120F water.
The hot springs – Jerry Johnson Hot Springs – share a common name with a character Redford played in a 1972 movie Jeremiah Johnson: "Liver-Eating Johnson"; the scientists who discovered the beetle were under the (false) impression that the two were connected, and named the bug accordingly. (Once proven wrong they were, however, efficient with recovery—stating "It is Redford's continuing work to safeguard the wild legacy of the Rocky Mountains that makes this name a fitting tribute.")
Other celebs with bugs named after them:
Jerry Garcia – Roach
The Grateful Dead singer is immortalized and honoured with the designation of this species as Cryptocercus garciai— a type of wood roach.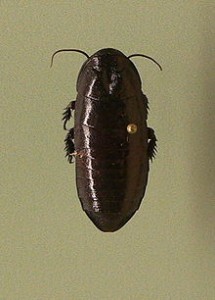 Liv Tyler – Beetle
Named after the Armageddon actress, because the "existence of this species of elegant beetle is dependent upon the rainforest not undergoing an Armageddon."
Angelina Jolie – Spider
The Aptostichus angelinajolieae is found in the coastal dunes of Northern California.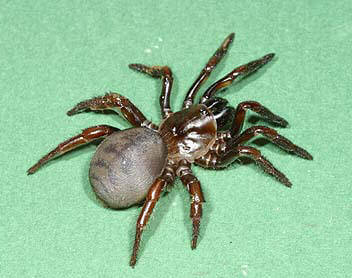 Elvis – Wasp
The Preseucoila imallshookupis is a gall wasp named in 2004: the genus name Preseucoila is after Presley, while the species name imallshookupis stems from Elvis' hit "All Shook Up".
Source: